| | |
| --- | --- |
| Genre | pop, Disco, 70s, swedish, 80s |
ABBA was a pop music group that formed in Stockholm, Sweden in November 1970. The band consisted of Anni-Frid Lyngstad (Frida), Björn Ulvaeus, Benny Andersson, and Agnetha Fältskog.
They topped the charts worldwide from 1972 to 1982 with eight studio albums, achieving twenty-six #1 singles and numerous awards. They also won the 1974 Eurovision Song Contest with "Waterloo".
ABBA is an acronym of the first letters of the band members' first names and is sometimes stylized as the registered trademark ᗅᗺᗷᗅ. The band became one of the most commercially successful acts in the history of popular music, topping the charts worldwide from 1975 to 1982.
ABBA has sold over 380 million albums and singles worldwide, which makes it one of the best-selling music artists of all time, and the second best-selling music group of all time. ABBA was the first group to come from a non-English-speaking country that enjoyed consistent success in the charts of English-speaking countries, including the UK, Ireland, the U.S., Canada, Australia, New Zealand, and South Africa. The group also enjoyed significant success in Latin American markets and recorded a collection of their hit songs in Spanish. During the band's active years, Fältskog & Ulvaeus and Lyngstad & Andersson were married. At the height of their popularity, both relationships were suffering strain which ultimately resulted in the collapse of the Ulvaeus–Fältskog marriage in 1979 and the Andersson–Lyngstad marriage in 1981. These relationship changes were reflected in the group's music, with later compositions featuring more introspective and dark lyrics in contrast to their usual pure-pop sound.
After ABBA disbanded in December 1982, Andersson and Ulvaeus achieved success writing music for the stage, while Lyngstad and Fältskog pursued solo careers with mixed success. ABBA's music declined in popularity until the purchase of ABBA's catalogue and record company Polar by Polygram in 1989 enabled the groundwork to be laid for an international re-issue of all their original material and a new Greatest Hits (Gold: Greatest Hits) collection in September 1992 which became a worldwide smash. Several films, notably Muriel's Wedding (1994) and The Adventures of Priscilla, Queen of the Desert (1994), further revived public interest in the group and the spawning of several tribute bands. In 1999, ABBA's music was adapted into the successful musical Mamma Mia! that toured worldwide. A film of the same name, released in 2008, became the highest-grossing film in the United Kingdom that year.
ABBA was honoured at the 50th anniversary celebration of the Eurovision Song Contest in 2005, when their hit "Waterloo" was chosen as the best song in the competition's history. The group was inducted into the Rock and Roll Hall of Fame in 2010. In 2015, their song "Dancing Queen" was inducted into the Recording Academy's Grammy Hall of Fame.
Member origins and collaboration:
Benny Andersson (born 16 December 1946 in Stockholm, Sweden) became (at age 18) a member of a popular Swedish pop-rock group, the Hep Stars, that performed covers, amongst other things, of international hits. The Hep Stars were known as "the Swedish Beatles." They also set up Hep House, their equivalent of Apple Corps. Andersson played the keyboard and eventually started writing original songs for his band, many of which became major hits, including "No Response" that hit number three in 1965, "Sunny Girl", "Wedding", and "Consolation", all of which hit number-one in 1966. Andersson also had a fruitful songwriting collaboration with Lasse Berghagen, with whom he wrote his first Svensktoppen entry, "Sagan om lilla Sofie" ("The Story of Little Sophie"), in 1968.
Björn Ulvaeus (born 25 April 1945 in Göteborg, Sweden) also began his musical career at 18 (as a singer and guitarist), when he fronted The Hootenanny Singers, a popular Swedish folk–skiffle group. Ulvaeus started writing English-language songs for his group and even had a brief solo career alongside. The Hootenanny Singers and The Hep Stars sometimes crossed paths while touring. In June 1966, Ulvaeus and Andersson decided to write a song together. Their first attempt was "Isn't It Easy to Say", a song later recorded by The Hep Stars. Stig Anderson was the manager of The Hootenanny Singers and founder of the Polar Music label. He saw potential in the collaboration and encouraged them to write more. The two also began playing occasionally with the other's bands on stage and on record, although it was not until 1969 that the pair wrote and produced some of their first real hits together: "Ljuva sextital" ("Sweet Sixties"), recorded by Brita Borg, and The Hep Stars' 1969 hit "Speleman" ("Fiddler").
Andersson wrote and submitted the song "Hej, Clown" for Melodifestivalen 1969, the national festival to select the Swedish entry to the Eurovision Song Contest. The song tied for first place, but re-voting relegated Andersson's song to second place. On that occasion, Andersson briefly met his future spouse, singer Anni-Frid Lyngstad, who also participated in the contest. A month later, the two had become a couple. As their respective bands began to break up during 1969, Andersson and Ulvaeus teamed up and recorded their first album together in 1970, called Lycka ("Happiness"), which included original songs sung by both men. Their spouses were often present in the recording studio, and sometimes added backing vocals; Fältskog even co-wrote a song with the two. Ulvaeus still occasionally recorded and performed with The Hootenanny Singers until the middle of 1974, and Andersson took part in producing their records.
Agnetha Fältskog (born 5 April 1950 in Jönköping, Sweden) sang with a local dance band headed by Bernt Enghardt who sent a demo recording of the band to Karl Gerhard Lundkvist. The demo tape featured a song written and sung by Agnetha: "Jag var så kär". Lundkvist was so impressed with her voice that he was convinced she would be a star. After going through considerable effort to locate the singer, he arranged for Agnetha to come to Stockholm and to record two of her own songs. This led to Agnetha at the age of 18 having a number-one record in Sweden with a self-composed song, which later went on to sell over 80,000 copies. The critics and songwriters soon noticed her as a talented singer-songwriter of schlager style songs. Fältskog's main inspiration in her early years was singers such as Connie Francis. Along with her own compositions, she recorded covers of foreign hits and performed them on tours in Swedish folk parks. Most of her biggest hits were self-composed, which was quite unusual for a female singer in the 1960s. Agnetha released four solo LPs between 1968 and 1971. She had many successful singles in the Swedish charts.
During the filming of a Swedish TV special in May 1969, Fältskog met Ulvaeus, and they married on 6 July 1971. Fältskog and Ulvaeus eventually were involved in each other's recording sessions, and soon even Andersson and Lyngstad added backing vocals to her third studio album, Som jag är (As I Am) (1970). In 1972, Fältskog starred as Mary Magdalene in the original Swedish production of Jesus Christ Superstar and attracted favorable reviews. Between 1967 and 1975, Fältskog released five studio albums.
Anni-Frid "Frida" Lyngstad (born 15 November 1945 in Bjørkåsen in Ballangen, Norway) sang from the age of 13 with various dance bands and worked mainly in a jazz-oriented cabaret style. She also formed her own band, the Anni-Frid 4. In the middle of 1967, she won a national talent competition with "En ledig dag" ("A Day Off") a Swedish version of the bossa nova song "A Day in Portofino", which is included in the EMI compilation Frida 1967–1972. The first prize was a recording contract with EMI Sweden and to perform live on the most popular TV shows in the country. This TV performance, amongst many others, is included in the 3½-hour documentary Frida – The DVD. Lyngstad released several schlager style singles on EMI without much success. When Benny Andersson started to produce her recordings in 1971, she had her first number-one single, "Min egen stad" ("My Own Town"), written by Benny and featuring all the future ABBA members on backing vocals. Lyngstad toured and performed regularly in the folkpark circuit and made appearances on radio and TV. She met Ulvaeus briefly in 1963 during a talent contest and Fältskog during a TV show in early 1968.
Lyngstad finally linked up with her future bandmates in 1969. On 1 March 1969, she participated in the Melodifestival, where she met Andersson for the first time. A few weeks later, they met again during a concert tour in southern Sweden and they soon became a couple. Andersson produced her single "Peter Pan" in September 1969–her first collaboration with Benny & Björn, as they had written the song. Andersson would then produce Lyngstad's debut studio album, Frida, which was released in March 1971. Lyngstad also played in several revues and cabaret shows in Stockholm between 1969 and 1973. After ABBA formed, she recorded another successful album in 1975, Frida ensam, which included a Swedish rendition of "Fernando", a hit on the Swedish radio charts before the English version was released.
First, live performance and the start of "Festfolket"
An attempt at combining their talents occurred in April 1970 when the two couples went on holiday together to the island of Cyprus. What started as singing for fun on the beach ended up as an improvised live performance in front of the United Nations soldiers stationed on the island. Andersson and Ulvaeus were at this time recording their first album together, Lycka, which was to be released in September 1970. Fältskog and Lyngstad added backing vocals on several tracks during June, and the idea of their working together saw them launch a stage act, "Festfolket" (which translates from Swedish to mean both "Party People" and "Engaged Couples"), on 1 November 1970 in Gothenburg.
The cabaret show attracted generally negative reviews, except for the performance of the Andersson and Ulvaeus hit "Hej, Gamle man" ("Hello, Old Man")–the first Björn and Benny recording to feature all four. They also performed solo numbers from respective albums, but the lukewarm reception convinced the foursome to shelve plans for working together for the time being, and each soon concentrated on individual projects again.
Political position:
In September 2010, band members Andersson and Ulvaeus criticized the right-wing Danish People's Party (DF) for using the ABBA song "Mamma Mia" (with modified lyrics) at rallies. The band threatened to file a lawsuit against the DF, saying they never allowed their music to be used politically and that they had absolutely no interest in supporting the party. Their record label Universal Music later said that no legal action would be taken because an agreement had been reached.
Success in the United States:
During their active career, from 1972 to 1982, ABBA placed twenty singles on the Billboard Hot 100, fourteen of which made the top 40 (13 on the Cashbox Top 100) and ten of which made the Top 20 on both charts. A total of four of those singles reached the Top 10, including "Dancing Queen" which reached number-one in April 1977. While "Fernando" and "SOS" did not break the Top 10 on the Billboard Hot 100 chart, reaching number 13 and 15 respectively, they did reach the Top 10 on Cashbox ("Fernando") and Record World ("SOS") charts. Both "Dancing Queen" and "Take a Chance on me" were certified gold by the Recording Industry Association of America for sales of over one million copies each.
The group also had 12 Top 20 singles on the Billboard Adult Contemporary chart with two of them, "Fernando" and "The Winner Takes It All", reaching number-one. "Lay All Your Love on Me" was ABBA's fourth number-one single on a Billboard chart, topping the Hot Dance Club Play chart. The singles "Dancing Queen" and "Take a Chance on me" were certified gold (more than 1 million copies sold) by the RIAA.
Nine ABBA albums made their way into the top half of the Billboard 200 album chart, with seven of them reaching the Top 50 and four reaching the Top 20. ABBA: The Album was the highest-charting album of the group's career, peaking at No. 14. Five albums received RIAA gold certification (more than 500,000 copies sold), while three acquired platinum status (selling more than one million copies). In 1993, the ABBA Gold: Greatest Hits collection was released in the United States and has since become a seven-time platinum best-seller; it climbed to number-one on the Billboard Top Pop Catalog Albums chart and also peaked at number 11 on Billboard Comprehensive Albums chart.
A jukebox musical based on the music of ABBA titled Mamma Mia! opened in London's West End in 1999 and has since become one of the most popular musicals in the world. In 2008, a movie version was made with Meryl Streep among the cast.
The recent Rock and Roll Hall of Fame 2010 Induction Ceremony, held on March 15 in New York, recognized the huge contribution of ABBA. Represented by Anni-Frid Lyngstad "Frida" and former husband/band member Benny Andersson, it was perhaps the crowning acknowledgment of the phenomenal success of Sweden's most famous four.
(See also Björn Ulvaeus & Benny Andersson, as well as Benny's previous band Hep stars.)
Source
Top Tracks
1
Dancing Queen
2
Mamma Mia
3
Take a Chance on Me
4
The Winner Takes It All
5
Waterloo
6
Gimme! Gimme! Gimme! (A Man After Midnight)
7
Super Trouper
8
Knowing Me, Knowing You
9
Fernando
10
Lay All Your Love on Me
Top Albums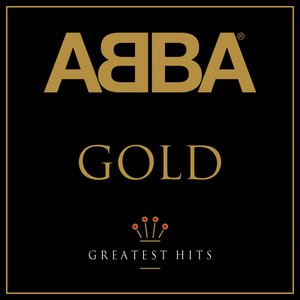 Gold: Greatest Hits
tracks