| | |
| --- | --- |
| Genre | anticon, Hip-Hop, electronic, underground hip-hop, abstract hip-hop |
There is more than one artist with this name:
1) Alias is a hard rock band, formed by vocalist Freddy Curci and Steve DeMarchi of the Canadian rock band Sheriff ("When I'm With You"), along with Heart founding members Roger Fisher, Steve Fossen and Mike DeRosier in 1988.
2) Brendon Whitney (April 5, 1976 – March 30, 2018), better known by his stage name Alias, was a producer and rapper from Hollis, Maine. He was a co-founder of the indie hip hop record label Anticon.
1) Alias was an AOR/hard rock band, formed by vocalist Freddy Curci and Steve DeMarchi of the Canadian soft rock band Sheriff ("When I'm With You"), along with Heart founding members Roger Fisher, Steve Fossen and Mike DeRosier in 1988.
The band released its self-titled debut album that same year and went gold, scoring hits with "Waiting For Love" and the power ballad "More Than Words Can Say". They also recorded the Tonio K song "Perfect World", for the Christina Applegate film, Don't Tell Mom The Babysitter's Dead.
Alias would disband while touring to promote the album.
In early 2005, an acoustic version of the band's hit ballad "More Than Words Can Say" was released on a VH1 compilation disc, Classic Metal Mania:
Band members
Freddy Curci - lead vocals
Steve DeMarchi - guitar
Roger Fisher - guitar
Steve Fossen - bass
Mike DeRosier - drums
2) Alias, born in Portland, Maine to a jazz drummer and a church organist, grew up in a suburb called Hollis and played drums in his high school band. Isolated in a small town, alias found no music that captivated him until at age 13 when he saw "Yo MTV Raps." Alone in his interest in hiphop, alias sought to immerse himself in this foreign counter-culture. He bought The Source monthly at the one shop in Maine that carried it, and by age 14 he was writing his own raps. In support of his new found passion, his parents bought him a drum machine for Christmas, and alias rapped over his own beats in the privacy of his bedroom, too shy to share his rhymes with anyone.
However, in 1993, upon meeting Sole, who was already recording and doing shows, alias began rapping in ciphers at parties. He moved his "studio" from his bedroom to a friend's basement where he taught himself to use an MPC 3000 and an ADAT machine. In '96 he started doing shows with The Live Poets (sole's group) around New England.
In '98 during the deep puddle dynamics sessions in Minneapolis with Slug, dose and sole, alias realized that music would be his life's work. Now taking himself seriously as a rapper and producer, he moved with the first wave of the anticon West Coast migration into a warehouse in East Oakland with his wife Jen and sole.
Within a year he had recorded the other side of the looking glass, his first solo release, a rap-heavy introspective opus. alias found himself drawn more towards production while working on tracks for sole's selling live water album, and in 2002-03 he recorded his first instrumental project, the eyes closed ep (out now) which anticipates the upcoming muted full-length (oct 2003).
Alias has collaborated with every member of the anticon roster, Slug of Atmosphere, Sage Francis, DJ Krush, and Markus Acher of the Notwist. He has toured the world, performing with such acts as The Roots, Dalek, Freestyle Fellowship, and Kid 606.
3) Alias was A UK grime and dark garage producer.
4) Alias was a Southern Rock band featuring members of Lynyrd Skynyrd and Rossington Collins Band. They released the album Contraband in 1979.
5) Alias was a traditional metal band from Sarasota, Florida. Formed in 1985 and released their self titled debut in 1987 and the follower Metal to Infinity two years later.
6) Alias is American action television series created by J. J. Abrams which was broadcast on ABC for five seasons, from September 30, 2001 to May 22, 2006. It starred Jennifer Garner as Sydney Bristow, a CIA agent.
The main theme of the series explores Sydney's obligation to conceal her true career from her friends and family, even as she assumes multiple aliases to carry out her missions. These themes are most prevalent in the first two seasons of the show. A major plotline of the series was the search for and recovery of artifacts created by Milo Rambaldi, a fictional Leonardo da Vinci-like inventor and Nostradamus-like prophet from the Renaissance period. This plot and some technologies used in the series pushed Alias into the genre of science fiction.
Source
Top Tracks
1
More Than Words Can Say
2
Watching Water
3
Death Watch
4
Sixes Last 5
I Heart Drum Machines
6
resurgam
7
New to a Few
8
again for the first time
9
Prelude to a Death Watch
10
Oakland Morning
Top Albums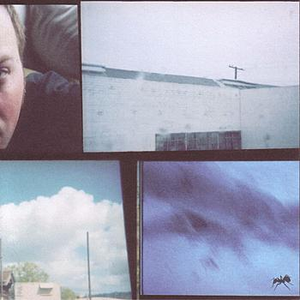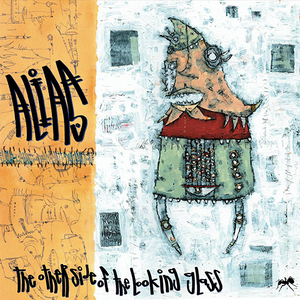 The Other Side Of The Looking Glass
tracks