| | |
| --- | --- |
| Genre | 80s, soul, rnb, pop, Old School soul |
Born in Detroit, Michigan, Eldra Patrick DeBarge was born the fifth of eight brothers and sixth of ten DeBarge family members. In 1972, newly divorced from her abusive husband, El's mother Etterlene moved her children from Detroit to Grand Rapids, Michigan. Like his siblings, El participated in the local church choir and was labeled a child prodigy thanks to his skills as a vocalist and a keyboardist and years of private study with music educator Ricky Callier. Later, he, Mark, Randy and Bunny formed DeBarge in 1979 (James joined three years later just before his high school graduation). In 1981 DeBarge released their album The DeBarges, which produced one single, "What's Your Name." The album was not considered a success and quickly fell into obscurity. El was a natural in the role of lead singer for the group.
In 1982, DeBarge finally found success with their acclaimed second album, All This Love, which gave DeBarge major chart success with singles "Stop! Don't Tease Me," the perennial "I Like It," and the title track. In 1983, DeBarge's third album, In a Special Way garnered yet more success for the group. El and Bunny wrote most of the songs with El most often singing leads. The album produced the hit singles "Time Will Reveal" and "Love Me in a Special Way."
In 1985, the group released their fourth album, Rhythm of the Night which produced hits "The Heart Is Not So Smart," "Who's Holding Donna Now," "You Wear It Well", and the massively successful title track, which was their second single to top the R&B charts, reached #3 in the U.S., and #4 in the U.K. Its music video was featured in the 1985 martial arts film, The Last Dragon as well as in an episode of Miami Vice (Season 2) called "Bought and Paid" for in which "You Wear It Well" was also performed. That year, El appeared as himself in an episode of the television series The Facts of Life and sang "You Wear it Well."
Solo career
After the commercial pop success of "Rhythm of the Night," El left the group in 1986 to begin a solo career. The same year, El released his self-titled debut solo album. "Who's Johnny" was the first single released and was featured in the movie Short Circuit. The single was a major success, peaking at #3 in the U.S. The music video for the song reflected its use in the movie, depicting a mock trial for characters Stephanie Speck and Newton Crosby (Ally Sheedy and Steve Guttenberg, respectively) for the theft of the movie's main character, the robot Johnny 5, with scenes from the movie being shown as evidence.
Other singles from this album were "Someone" and the laid-back ballad "Love Always". A break in El's career, according to some, kept him from the spotlight until 1989 when he returned with a second solo album, Gemini.
This marked El's final Motown release to date. "Real Love" was a single, as well as "Broken Dreams." El signed with Warner Brothers and released his third solo album, In The Storm. "You Know What I Like," which featured Chante Moore (Latimore) on co-lead vocals, "My Heart Belongs To You," and a cover of Marvin Gaye's "After The Dance" (recorded with Fourplay and featuring Patti LaBelle) were singles. Two years later, in 1994, El collaborated with hit producer Babyface and released his fourth and most recent to date solo album Heart, Mind and Soul. "Can't Get Enough", "Slide," and a duet with Babyface, "Where Is My Love," were singles.
El teamed up with Quincy Jones to create the successful collaboration, "The Secret Garden," a single from 1990 which also featured Barry White, Al B. Sure!, and James Ingram on vocals. In 1998, El worked with DJ Quik for the single "Hand In Hand."
In 2008, Eldra was featured on RZA's album Digi Snacks on the track "Up Again". "Rhythm of the Night" will be the theme song of Lowes Motor Speedway during the 2008 NASCAR season.
Personal life
According to his mother, Etterlene DeBarge, El is the father of 11 children, the eldest born when El was only fifteen. His children include Adris DeBarge, who is an executive assistant for producer Tracey Edmonds. He is currently separated from Monique DeBarge, having been arrested in 2007 for a conflict stemming from an individual described as "girlfriend."
Legal troubles
El DeBarge was arrested in Los Angeles County, California on August 26, 2007 for possible vandalism, drug possession, and alleged domestic violence. On October 27, 2008 he was sentenced for possession of a controlled substance. Eldra had been arrested earlier in the month after police discovered two warrants for his arrest. . On October 28,2008 he was sentenced to two years in state prison for possession of crack cocaine. He was recently released from prison on October 26, 2009 nearly a year after his sentence.
Source
Top Tracks
1
Who's Johnny
2
Love Always
3
Rhythm of the Night
4
I Like It
5
Lay With You
6
All This Love
7
After the Dance
8
Where Is My Love?
9
Second Chance
10
Close To You
Top Albums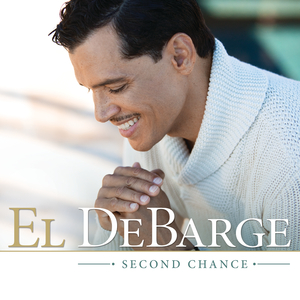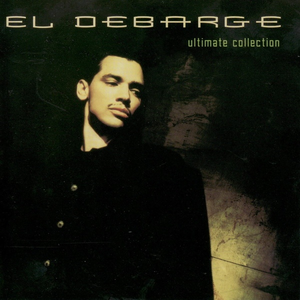 Ultimate Collection
tracks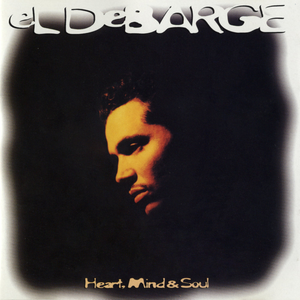 Heart, Mind & Soul
tracks