| | |
| --- | --- |
| Genre | progg, swedish, political, svenskt, mikael wiehe |
Hoola Bandoola Band is a Swedish progg group. One of the most prominent groups during the heyday of the Swedish progressive music movement, Hoola Bandoola Band was founded by Peter Clemmedson, Mikael Wiehe and Björn Afzelius, the latter two of whom served as primary lead singers, the sole songwriters, and guitarists for the group; their lyrics dealt chiefly with left-wing political commentary. Since their original disbandment in 1976, Hoola Bandoola Band has reformed for sporadic tours in the 1990s and 2000s, albeit without Afzelius, who passed away from lung cancer in 1999.
Hoola Bandoola Band was founded in Malmö, Sweden in 1970 by Afzelius, Clemmedson, and Wiehe. The other members of the group were Povel Randén, Arne Franck, Per Ove Kellgren, and Håkan Skytte. The group's name, chosen by Wiehe, was derived from a fictional nonsensical language spoken by ants in the Donald Duck cartoon "Tea for Two Hundred." In 1971, the group had their first radio hit, and were subsequently approached by two record labels interesting in signing them; Hoola Bandoola Band made the conscientious choice of joining the more alternative label, MNW, and thus did they become the most well-known "alternative" group in Sweden.
Later that year, they released their debut album, Garanterat individuell, which was hailed as the harbinger of a new era of Swedish music and was elected "Album of the Year" by a majority of the press. The album's lyrical content was not as overtly political as their subsequent efforts. Their second studio album, and arguably their most enduring release critically and commercially, Vem kan man lita på?, was released in 1972; the album contained their biggest hit and one of the perennial landmarks of progg music, "Keops pyramid". With the 1973 release of På väg, recorded with a balalaika orchestra, Hoola Bandoola Band became one of Sweden's best-selling acts.
In 1975, the alternative music scene of Sweden united in protest against a scheduled soccer match between Sweden and Chile, which was at that point under the rule of dictator Augusto Pinochet; making use of their musical platform to bring this to the attention of the public eye, Hoola Bandoola Band released the single Stoppa matchen, in which the event was compared to the 1936 Berlin Olympic Games which provided Nazi Germany with largely positive attention.
The single's b-side was "Victor Jara", a tribute to Chilean political folk singer Victor Jara who was tortured and murdered by Chilean military forces.
Their fourth studio album released later that year, Fri information, marked a high point for their political outspokenness, and was the first album to which Afzelius contributed songs. Hoola Bandoola Band disbanded on 1 May 1976; the International Workers' Day. Their disbandment marked the beginning of highly successful solo careers for both Afzelius and Wiehe, who continued to write political material and regularly performed Hoola Bandoola Band songs as solo artists.
In 1996, twenty years after their original disbandment, Hoola Bandoola Band was reformed; their first live performance was as a support act for Bob Dylan, and they went on to have a successful summer tour of Sweden. To celebrate their reformation, their collected studio recordings were released as the box set Ingenting förändras av sig själv. Recordings from the 1996 tour were released as the live compilation album ...för dom som kommer sen after Afzelius's death in 1999, the album's title derived from a line from "Rocksamba" meaning roughly "for those who come later." Starting in 2002, a "Hoola Bandoola Band Award" is given to people and organizations who have "done work in the spirit of Björn Afzelius", on the anniversary of his death.
In 2011 was released the compilation 1971-2011, spanning selections from their entire catalog, as well as songs which had been recorded by Wiehe as a solo artist. The album was released in conjunction with another reformation tour held during the summer of that year.
Source
Top Tracks
1
Keops pyramid
2
Vem kan man lita på?
3
Victor Jara
4
Juanita
5
Vem kan man lita på
6
Herkules
7
Jakten på Dalai Lama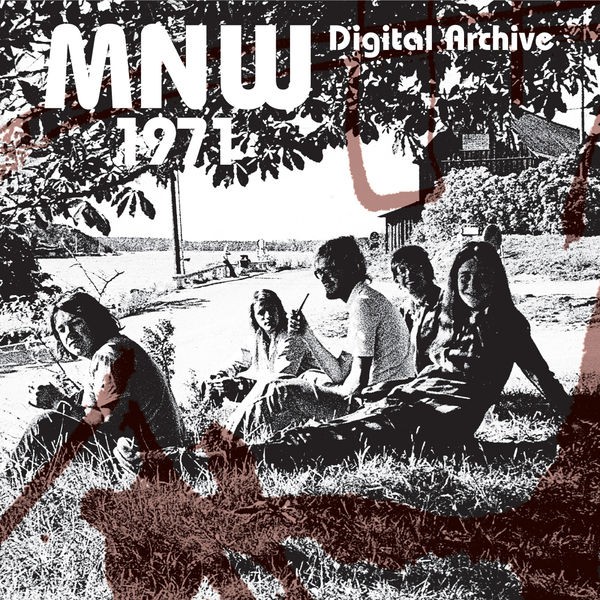 8
Hemmet
9
Dansmelodi
10
Man Måste Veta Vad Man Önskar Sig
Top Albums
Vem kan man lita på?
tracks
För Dom Som Kommer Sen
tracks