| | |
| --- | --- |
| Genre | seen live, swedish, rock, Rock and Roll, Pop-Rock |
There are several recording artists named Jerry Williams.
1) Jerry Williams (born November 21 1995) is an unsigned female indie pop singer from Portsmouth, England.
Inspired by the likes of Avril Lavigne and Busted, Jerry started songwriting and playing acoustic guitar at the age of twelve. Williams draws her inspiration from her life growing up and the lives of others around her. Her influences come from a large variety of artists including Vampire Weekend, Jamie T, Johnny Cash, Slaves, Jake Bugg, David Gray, Slow Club, Coldplay, Alvvays, Kassassin Street, Marsicans, Indoor Pets and Lauran Hibberd.
Williams' debut performance was at an open mic night at The Cellars in Portsmouth, at the end of 2012. From that moment on, orders kept coming and Jerry played several shows in and around Portsmouth. She has sold out Portsmouths' Wedgewood Rooms and has been invited to play at the Victorious Festival several years in a row.
Williams interchanges solo acoustic shows with full band ones. She soon graduated to shows further afield and has toured the UK, Ireland and parts of mainland Europe as a headline act, as well as supporting artists as varied as Vanessa Carlton, Nathan Sykes, Tom Jones and SWMRS. In March 2018, Williams crowdfunded herself to SXSW in Texas.
In 2014, she released her debut EP A Hairdressers Called Sids. 2015 brought her to The Great Escape and with Cold Beer EP she released her second EP. For both Cold Beer and Boy Oh Boy, music videos were released, both of them being shot in Portsmouth.
In 2016, she released her third EP, Let's Just Forget It, which was awarded Best Produced EP at the Unsigned Music Awards. Its lead single Mother racked up more than five million streams on Spotify by 2018, while I'm Not In Love With You became BBC Introducing Track of the Week. Through 2018 Williams has released three singles, all with accompanying videos: Grab Life, Babe and Left and Right.
Jerry co-writes and produces most of her songs alongside long time collaboration partner Dan Brown and has also worked with the likes of Newton Faulkner, Carey Willets (Athlete), Jim Duguid (Paulo Nutini, Alex Clare), Charles Watson (Slow Club) and Dan Carey (Miles Kane, Kate Tempest, Sia). Her debut album is expected by the end of 2018.
2) Jerry Williams (born Sven Erik Fernström; 15 April 1942, died 25 March 2018), a Swedish rock and roll singer and actor.
Williams was born Sven Erik Fernström in Solna, Sweden. Williams has been lead singer in many Swedish rock and roll bands. He joined The Violents in 1962 as lead singer, and soon became the figurehead and main attraction.
The first single after Jerry Williams joining was "Darling Nelly Gray". The single was marketed as "Jerry Williams & The Violents". In 1963, Jerry Williams toured with the Beatles through their Sweden dates. In 1993, The Violents also released the new hit single "Number One".
The Violents eventually dissolved in 1966.
After the band break-up, Jerry Williams became known as a solo rock artist. He has also performed in musicals.
3) Jerry Williams (born July 14 1942 in Portsmouth, Virginia, United States) was the name of an early 60s black soul singer, who performed as Swamp Dogg later in his career. Early in his career he was also known popularly as Little Jerry Williams.
Williams made his first recording in 1954 under the moniker "Little Jerry". In 1963 he changed that to "Little Jerry Williams". In 1970 he took the persona of "Swamp Dogg" and released his first album "Total Destruction To Your Mind". He is also noted as a songwriter and producer, especially producing country music.
Source
Top Tracks
1
Mother
2
Did I Tell You
3
I Can Jive
4
It Started With A Love Affair
5
Vintersaga
6
If You Ask Me
7
Tomten kommer snart
8
Let's Just Forget It 9
Who's Gonna Follow You Home
10
If You Ask Me (Because I Love You)
Top Albums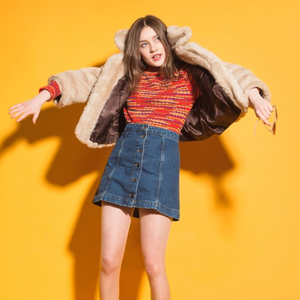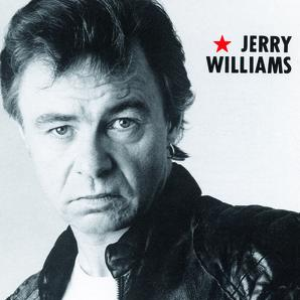 Jerry Williams / JW
tracks