| | |
| --- | --- |
| Genre | country, female vocalists, 80s, soft rock, classic rock |
Juice Newton was born Judith Kaye Newton on 18 February 1952 in Lakehurst, New Jersey and grew up in Virginia Beach, Virginia. She is an American pop music and country singer. She managed to mix folk, rock, blues and pop into a hugely successful career in country music. To date she has sold over 10 million albums, managed 19 hit singles across the US country, pop and adult contemporary charts. She has also won 2 Billboard Awards, 1 Grammy and the CMA Award for Best New Female Artist.
Shortly after high school, Juice and her band Silver Spur were signed to RCA Records. They released three albums and had only one charted single, "Love Is a Word". Juice signed with Capitol in 1978, dropping the Silver Spur name (though they would remain the backup band). That year, she had her first country top-40 single in Let's Keep It That Way, followed by the single It's a Heartache, which was quickly overshadowed by Bonnie Tyler's version. The 1980 album Take Heart featured five more charted singles, including the covers of the '60s Elvie Sands hit Any Way That You Want Me and the 1972 John Edwards classic Sunshine. The latter became her second top-40 single on the country charts.
In 1981, Juice's breakthrough album, simply titled Juice, was released. It spawned her biggest country hits so far, each crossing over into the pop top 10: Angel of the Morning (a hit for Merrilee Rush in 1968, written by Chip Taylor), Queen of Hearts, and a song recycled from 1975, The Sweetest Thing (I've Ever Known), which earned her her first country #1. A fourth top-40 country hit Ride 'em Cowboy was released from her 1984 Greatest Hits (And More) collection. Juice sold over a million copies in the US and 300,000 in Canada.
In 1982, Juice released the successful follow-up, Quiet Lies which went gold in the US and platinum in Canada. From it came the pop top-40 hits "Love's Been a Little Bit Hard On Me", "Break It to Me Gently" (which stayed at #1 on the Adult Contemporary for three weeks, hit #2 on the Billboard country charts and won her a Grammy for Best Female Country Vocal Performance), and "Heart of the Night".
The direction for Juice's third (and final) Capitol album Dirty Looks was decidedly more rock than usual, as evident on her #27 pop hit "Tell Her No" (a '60s hit for the Zombies) and the title track. The country-oriented single "Stranger at My Door" had a very brief appearance on with the country charts, while the title track only hit #90. The album was a moderate success and went gold in Canada.
Juice left Capitol to return to RCA in 1984. Her first album Can't Wait All Night continued with a more rock sound. First single "A Little Love" and the title track became her final Top 40 pop singles reaching #42 and #66 respectively while "Restless Heart" made it to 57 on the country chart.
The following year, Juice had her most successful country album yet in Old Flame, featuring five top-10 country hits (including the #1s "You Make Me Want to Make You Mine" and "Hurt"). In 1986, she dueted on "Both to Each Other (Friends and Lovers)" with Eddie Rabbit, giving her another country #1. She continued her top-10 streak the next year with "Tell Me True" from Emotion while another single "First Time Caller" peaked at 24. However, her final album of the decade "Ain't Gonna Cry", released in 1989, didn't chart but did spawn her final Top-40 country hit, "When Love Comes around the Bend".
Juice recorded a duet album in the early 90s but it was met with legal issues, resulting in a very low-impact release of the Platinum & Gold Series of duets. Juice spent the next 9 years touring, horseback riding, and focusing on family life. She returned in 1998 with "the Trouble with Angels," a collection of re-recorded favorites and several new tracks. Followed by American Girl in 1999, which featured tracks written by Queen and Tom Petty. Every Road Leads Back to You (consisting of live material) in 2002, and American Girl Vol. II which is available only at her shows. In 2005 she appeared on the TV show "Hit me Baby One More Time" where she performed Ashlee Simpson's "Pieces of You" and "Queen of Hearts" which online voters selected as the best performance of the night.
Newton continues to tour extensively.
Source
Top Tracks
1
Angel of the Morning 2
Queen of Hearts 3
Love's Been A Little Bit Hard On Me
4
The Sweetest Thing (I've Ever Known)
5
Break It to Me Gently
6
The Sweetest Thing 7
It's A Heartache
8
Heart of the Night
9
Angel Of The Morning (as heard in Charlie Wilson's War)
10
Angel Of The Morning (Re-Recorded / Remastered)
Top Albums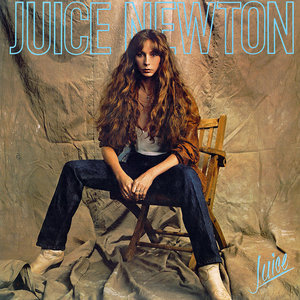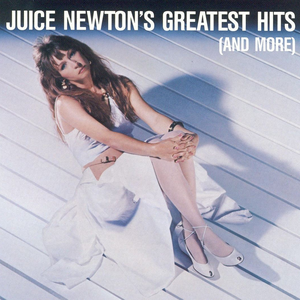 Juice Newton's Greatest Hits (And More)
tracks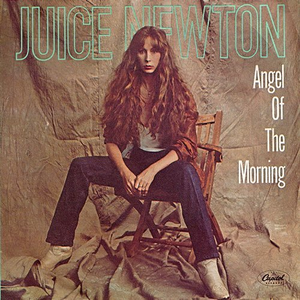 Angel Of The Morning
tracks