| | |
| --- | --- |
| Genre | dance, 90s, eurodance, electronic, techno |
Snap! is a German eurodance/hip-hop/pop project formed in 1989 by Frankfurt-based producers Michael Münzing and Luca Anzilotti. The act has been through a number of line-up changes over the years, but it was most successful when fronted by rapper Turbo B, who performed on the U.K. number 1 singles "The Power" and "Rhythm Is a Dancer".
Michael Münzing and Luca Anzilotti formed Snap! in 1989 under the aliases Benito Benites and John "Virgo" Garrett III, as they thought that the public had negative preconceived ideas of German music. Their first hit "The Power", a combination of house and hip hop elements, contained a number of unauthorised samples, taking the drum loop from "King of the Beats" by Mantronix, the rap from "Let the Words Flow" by Chill Rob G and the classic line "I've got the power" from "Love's Gonna Get You" by Jocelyn Brown. It was initially released in the United States through Wild Pitch Records, but after Chill Rob G threatened legal action, the rap was re-recorded by Turbo B (born Durron Maurice Butler, April 30, 1967 in Pittsburgh, Pennsylvania), and additional vocals were recorded by Penny Ford (though the woman in the video is Jackie Harris), Jocelyn Brown's vocals still remain on the record. The single rocketed to number 2 in Germany in March 1990, and spent two weeks at number 1 in the United Kingdom, becoming the first rap single to top the chart. It later reached number 2 on the Billboard Hot 100, and was certified platinum.
Jackie left the group shortly afterwards and Penny became its full-time lead singer, recording the second single "Ooops Up", a re-working of "I Don't Believe You Want to Get Up and Dance (Oops!)", a 1980 hit by The Gap Band, with which Penny was a former backing singer. With drum samples from "Paid in Full" by Eric B & Rakim, it was another number 2 hit in Germany and charted at number 5 in the UK. Further hits followed with the oriental-sounding "Cult of Snap", which charted at number 8 in the UK and number 3 in Germany, and "Mary Had a Little Boy", which also charted at number 8 in the UK, and reached number 4 in Germany. It was based on the nursery rhyme "Mary Had a Little Lamb". Their first album World Power reached #10 in the UK where it was certified platinum, #30 in the U.S. where it was also certified platinum, sold in excess of 7 million copies worldwide, and to this day remains one of the best-selling dance albums of all time.
In 1991, Thea Austin joined the line-up and helped to write "Rhythm Is a Dancer", which was planned to be the lead single from the second album. However, Turbo B hated the track (particularly the famous line "I'm as serious as cancer when I say rhythm is a dancer") and protested that "Colour Of Love" should be the first single cut from the album.
He got his way and it was released in December 1991. It appeared to get lost in the Christmas rush, limping to number 54 in the UK, though it did fare better in Germany, climbing to number 9, as well as making it to number 6 in France and Sweden. The two producers insisted that they now go with "Rhythm Is a Dancer" and it was released as the second single in July 1992. With a backing-track inspired by "Automan" by early-80s electronic hip-hop band Newcleus, it went on to become their biggest hit yet, spending six weeks at number 1 in the UK, also topping the charts in France, Germany, Netherlands and Italy, and peaking at number 5 in the U.S. in early 1993.
The second album The Madman's Return was another multi-million seller but Turbo B, who, continued to argue with the act's producers decided to leave the group shortly after its release to pursue a solo career. Both Penny Ford and Thea Austin followed suit, but Snap! was far from over. The third single "Exterminate!", with vocals by Michigan-born Niki Haris, formerly a backing singer for Madonna, soared to number 2 in the UK in January 1993, and "Do You See the Light (Looking For)" reached number 10 in June.
Now that all former members of the group had moved on, Münzing and Anzilotti recruited Washington DC-born singer Summer to front the act for the third album. Born Paula Brown, she had previously worked as a dancer in the TV series Fame and the Spike Lee movie School Daze. Snap! moved towards a progressive house sound and a new single called "Welcome to Tomorrow (Are You Ready?)" was released in September 1994. After a slow start, it peaked at number 6 in the UK and was followed by the album, also titled Welcome to Tomorrow. The second single "The First The Last Eternity (Till The End)" was a moderate hit but "World in My Hands" and "Rame" (featuring Rukmani and performed in Hindi) struggled to attract airplay due to their less commercial sound.
On New Years Day 1994, Snap! performed the first of 3 essential mixes for UK's BBC Radio 1.
In 1996 the group was officially disbanded, with a greatest hits compilation called Snap! Attack: The Best of Snap! released, preceded by a new version of their first hit "The Power". However they made a surprise return in 2000 with "Gimme A Thrill", complete with a rap from Turbo B and vocal from the band's newest addition Maxayn. However, it failed to chart and a proposed album called One Day on Earth was never released.
A new version of "Do You See the Light" remixed by Plaything was released in 2002, peaking at number 14 in the UK. The following year, a new remix album called The Cult of Snap! was released and further singles were issued, updating them for a new generation of clubbers. "Rhythm Is a Dancer" was another UK top 20 hit with a new mix by CJ Stone, a new bhangra mix by Motivo of "The Power" also sold well, and a collaboration of Swedish girlgroup NG3 on "Ooops Up" rounded the project up at the end of 2003. "The Power", which had already been used in countless commercials and movie soundtracks over the years, was also introduced into trailers and the soundtrack of the Jim Carrey film "Bruce Almighty" in this year.
Buoyed by the success of the remixes, Münzing and Anzilotti went back into the studio with male singer Damien Behanan, also known as Loc, and released the single "Beauty Queen" in September 2005 through Luma Music, but once again it failed to make the charts. "Excited" and "We Want Your Soul" were both released on vinyl in July 2006.
In May 2008, Brains from the programme Thunderbirds appeared in a TV commercial in the UK for Drench spring water. He is shown dancing around a room to "Rhythm Is a Dancer". Its regular TV airings prompted thousands of downloads of the original album mix of the song, and it has so far peaked at number 23 in the official UK singles chart. A brand new version of the song with added vocals from Loc was released as a CD single in the UK on June 16, 2008.
In August 2008, they released a new single called "Jumping". Recently the group have signed to Hard2Beat records.
On Sunday 27 June 2010 Snap! performed at Glastonbury Festival, UK, in the WOW! tent. Original lead vocalist Penny Ford was joined by rapper Benjamin Lowe to do a 30mins Live PA show. Festival-goers flocked to see Snap! and numbers far outstretched the tent's capacity. Some were left disappointed when the famous rap 'I'm serious as cancer when I say rhythm is a dancer' was omitted from the track.
Source
Top Tracks
1
Rhythm Is a Dancer
2
The Power
3
Rhythm Is A Dancer - 7" Edit
4
Rhythm Is A Dancer - Original 12"
5
Rhythm Is A Dancer - 12'' Version
6
Ooops Up 7
Mary Had a Little Boy
8
Rhythm Is a Dancer (7" edit)
9
Exterminate
10
The Power - 7" Version
Top Albums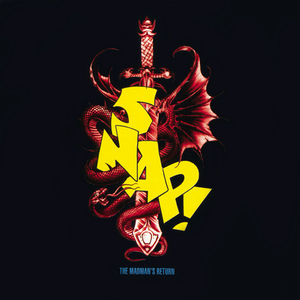 The Madman's Return
tracks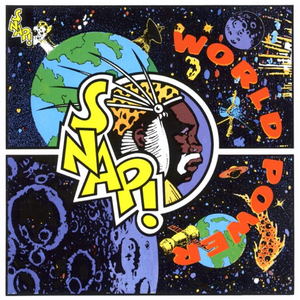 SNAP! The Power Greatest Hits
tracks