| | |
| --- | --- |
| Genre | soul, Disco, funk, 70s, motown |
There are three artists by this name:
1. The Emotions, a jamaican reggae vocal group recording for Lloyd Daley around 1970.
2. The Emotions are a Doo-Wop group formed in Brooklyn, NY in 1958 by Joe Favale and Tony Maltese. Their most successful singles were "Echo" and "Story Untold"
3. The Emotions are an all female, soul, disco, and R&B singing group, that was most successful during the late-1970s and 1980s. The group was formed in their hometown of Chicago, Illinois in 1968, and originally consisted of the three Hutchinson sisters, all the children of Joseph and Lillian Hutchinson.
The track "Blind Alley" has had a critical impact on Hip-Hop being sampled by everyone from Tribe Called Quest, Brand Nubian, Ice Cube, Redman…the list rolls on.
Addition to the existing entry prior to May 10, 2009
Formed: 1968 in Chicago, IL
Disbanded: 1986
Genre: R&B
Styles: Quiet Storm, Smooth Soul, Soul, Disco
Group Members: Sheila Hutchinson, Wanda Hutchinson, Jeanette Hutchinson
Biography:
A trio of sisters with a strong gospel base, the Emotions (based in Chicago) were one of the leading female R&B acts of the '70s. Lead singer Sheila Hutchinson and her sisters Wanda and Jeanette were only teenagers when they crashed the soul charts in 1969 with the engaging "So I Can Love You," but they sang gospel as children and enjoyed secular fame locally before signing with Memphis-based Volt and working with producers Isaac Hayes and David Porter. When Stax folded in 1975, the group hooked up with Maurice White of Earth, Wind & Fire, an association that led to the number one pop/R&B hit "Best of My Love" in 1977. They inspired many artists, including The Mighty Majors ("You Can Never Go Back'), which opened a show once for them on the road.
Two years after Best of My Love, Maurice White and the Emotions collaborated on "Boogie Wonderland," which was both a number two R&B and number six pop hit. They issued three more albums on White's ARC label from 1979 to 1981, but were unable to duplicate their earlier success. They moved to the Red label for the 1984 LP Sincerely, which included the single "All Things Come in Time." They issued three other singles from the album, but none made much impact, though each one charted. They then signed with Motown, but issued only one album, If I Only Knew. Sheila Hutchinson was a featured vocalist on Garry Glenn's "Feels Good to Feel Good" in 1987. Pam and Jeanette Hutchinson did background vocals on Helen Baylor's gospel song "There's No Greater Love" in 1990. Wanda Hutchinson and Jeanette sang on Earth, Wind & Fire's Heritage in 1990. ~ Bill Dahl and Ron Wynn, All Music Guide
http://music.msn.com/music/artist-biography/the-emotions.3/
Read more

last.fm/music/The Emotions/+wiki" rel="nofollow" target="_blank">Source
Top Tracks
1
Best of My Love
2
Blind Alley
3
So I Can Love You
4
I Like It
5
Don't Ask My Neighbors
6
Flowers
7
I Don't Wanna Lose Your Love
8
Best Of My Love - Single Version
9
If You Think It (You May As Well Do It) 10
Show Me How
Top Albums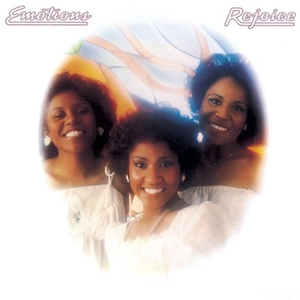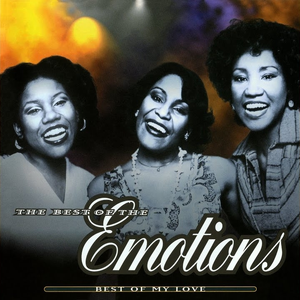 The Best of the Emotions: Best of My Love
tracks
So I Can Love You/Untouched
tracks