| | |
| --- | --- |
| Genre | british, a cappella, seen live, vocal, pop |
The Magnets are a V'n'B group (vocals & beats), making a cappella music as youve never heard it before, sophisticated, sexy, and loud. Attracting an incredibly wide-ranging audience, this band with no instruments have entertained millions across Europe and Asia in concert and on TV and radio.
The Magnets music is founded on the sounds they can make from their mouths alone. Genius vocal percussionist Andy provides the groove. From bass drum to high hat, he produces entire drum tracks with his mouth. Fraser adds the bass, while James, Michael, Nic and Steve provide the layers of harmony and lead vocals on top.
Born in London out of an amalgamation of friendships, college shows and luck, the band released their debut album Giving It All That' on EMI in 2001, an independent second album Another Place followed, and the group are currently negotiating a major German distribution deal for their forthcoming third album. Both albums were recognised at the a cappella 'Grammies', the CARAs (Contemporary A Cappella Recording Awards), winning the awards for best song in 2001 and 2003, alongside several other nominations.
In their element live, a Magnets concert presents a unique combination of musical sophistication, showmanship and soul. Performing for up to two hours, the show is a synthesis of the bands award winning original material, and their a cappella take on classic songs by artists such as Elvis, The Turtles, and the Jackson 5. However, The Magnets are not too cool to party, and the songs are spiced with humour, dancing, audience participation, and of course Andy Lips Frosts house destroying vocal drum solo.
Performing 160 shows a year in 2003 and 2004, the group have enjoyed support tours with Tom Jones, West End star Michael Ball, Lisa Stansfield and Geri Halliwell. They receive frequent invitations to play prestigious events in the UK and Europe, including the Queen's Jubilee Concert at Buckingham Palace and the BBC Proms in Hyde Park.
Other career highlights include a sell-out run at the Edinburgh Fringe Festival in 2004, and official functions for Prime Minister Tony Blair, and German Chancellor Gerhardt Schroeder. The group have also become a favourite party band for the rich and famous, such as super model Elle Macpherson, Liz Hurley, Billionaire Phillip Green, media mogul Richard Desmond, and Hugh Grant.
The Magnets make regular TV and radio appearances in the UK, including peak time shows such as Parkinson, GMTV, Blue Peter, the Generation Game, Songs of Praise, MTV, Star For A Night, The Kelly Show, and Open House, as well as Loose Ends on Radio 4, and sessions on Radio 2. The band also play several charity and schools concerts every year, supporting causes such as the Teenage Cancer Trust and Children In Need, and promoting live music in education.
In Europe, and particularly Germany, The Magnets are well known as accomplished headliners at arts festivals and theatres, and made a breakthrough into the mainstream with several national TV appearances in the second half of 2003.
In recent months the group have also broadened their horizons to Moscow, Israel, Singapore and China.
There was also a short lived Japanese punk rock band called the Magnets who only released one CD in 1989, entitled "Searching for Truth"
Source
Top Tracks
1
A Winter's Tale
2
A Winters Tale
3
Dog Days Are Over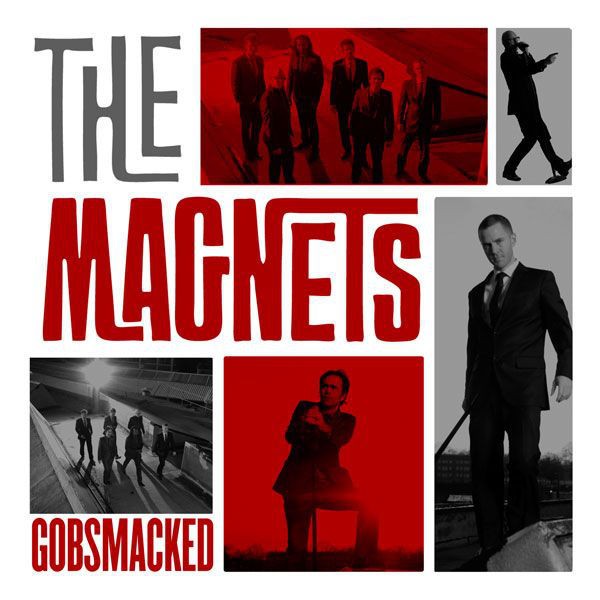 4
Livin' On A Prayer
5
She's Not There
6
Poker Face
7
Hello
8
I Don't Feel Like Dancin'
9
Call Me
10
I Can't Go For That (No Can Do)
Top Albums
101 Christmas Songs
tracks
Christmas - The Collection (50 of the Greatest Original Xmas Hits)
tracks