| | |
| --- | --- |
| Genre | hard rock, rock, OPM, Filipino, pinoy |
There are two artists with this name: One is a hard rock/metal band from the Philippines; the other a "robot pop star" from Brooklyn. As the Philippine band came along first, this article begins with them.
WOLFGANG
The Philippines music scene is not a very conducive environment for metal/hard rock music, dominated as it is by solo artists performing sugary love songs and easy listening tunes. Wolfgang, however, has defied the odds to become one of the country's most popular and best-selling acts, its name synonymous with hard-driving riffs and precision group interplay.
Wolfgang formed around 1994. Vocalist Basti Artadi (born Sebastian), bassist Mon Legaspi (born Ramon), and drummer Wolf Gemora (born Leslie) started in other local bands and guitarist Manuel Legarda returned to the Philippines from living in Spain. As much music in the Philippines is greatly influenced by Western sources, Wolfgang took their cue from Metallica, Soundgarden, and Led Zeppelin, among others.
Wolfgang submitted demos of two original compositions, "Darkness Fell" and "Left Alone," to local radio stations, which generated many listener requests. The band signed with Def Tone, a label of local independent Ivory Records. Wolfgang released its first album, Wolfgang, in 1995, at a time when a rock craze, which started the previous year, was underway in the country.
At the 1995 NU107 Rock Awards, the country's premier rock awards show, Artadi was nominated for Vocalist of the Year, Gemora for Drummer of the Year, and Legarda for Guitarist of the Year. The band was nominated for Artist of the Year and Best Live Act. Legarda was named co-winner for Guitarist of the Year.
The band signed in 1996 with a major label, Epic of Sony Music Entertainment Philippines (SMEP). Wolfgang's first Epic release, Semenelin, reached at least double-platinum status (80,000 units sold – Wolfgang does not allow SMEP to release precise figures, but does allow it to state if the album reached gold, platinum…). Wolfgang became one of the most popular bands in the Philippines.
Semenelin was named Album of the Year at the 1996 NU107 Rock Awards, where Artadi won Vocalist of the Year, Gemora took Drummer of the Year, and the band was named Artist of the Year and Best Live Performer. Semenelin was released in the United States in an all-English version in March of 1997, with two songs originally performed in Tagalog, the Philippines' national language, re-recorded in English. The other tracks on Semenelin were originally recorded in English.
Wurm was released in late 1997, and was an outstanding, most adventurous set, truly a landmark album that reached platinum status (40,000 units). The lower sales than that achieved by Semenelin can perhaps be attributed in part to the downswing of the rock movement, which had started several years earlier. This, however, does nothing to diminish the standard set by Wurm, which was nominated at the 1998 NU107 Rock Awards for Album of the Year, which also saw Artadi winning his second Vocalist of the Year award, and Gemora winning his second Drummer of the Year award, while the band took honors for Listener's Choice and Artist of the Year.
Wurm, which was recorded entirely in English, was released in early 1998 in Japan, the world's second-largest market for recorded music, and Wolfgang performed several showcases in Japan to promote the album. Wolfgang's fourth album, Serve in Silence, was released locally in March 1999, and saw a return to the style purveyed on 1996's Semenelin. Though another critical and commercial success, it did not see international release.
Serve in Silence was nominated for Album of the Year at the 1999 NU107 Rock Awards, as well as for Best Album Packaging. Wolfgang was nominated for Artist/Band of the Year, and all four band members were nominated for individual awards: Basti Artadi for Vocalist of the Year, Manuel Legarda for Guitarist of the Year, Mon Legaspi for Bassist of the Year, and Wolf Gemora for Drummer of the Year. In addition, Wolfgang was nominated for Producer of the Year. Serve in Silence tied for first place for Album of the Year, and Basti Artadi won again for Vocalist of the Year, his third overall win in this category. Wolfgang also won the Listener's Choice award.
In February 2000, the excellent live album Soundcheck: The Live Recordings, featuring Wolfgang and three other rock bands signed to Sony Music Entertainment Philippines, was released. For the 2000 NU107 Rock Awards, Basti Artadi was nominated once again for Vocalist of the Year, Wolf Gemora for Drummer of the Year, Mon Legaspi for Bassist of the Year, and Manuel Legarda for Guitarist of the Year. Basti Artadi won yet again for Vocalist of the Year, the fourth time he has received this honor.
In late 2000, Wolfgang released a live concert album, Acoustica 9/30/2000, a beautiful set on which previously recorded songs were played in an acoustic manner. Several guest artists, including guitarist David Aguirre of local rock band Razorback, also participated. The album reached gold status.
In April 2001, in conjunction with U.S.-based music retailer Tower Records, Volume, a compilation of Wolfgang material culled from all four of its studio albums, including its first Ivory Records set, was released in Tower Records stores in the U.S. and Australia. Vocalist Basti Artadi's participation in a side project with members of labelmateRazorback culminated in a release in August 2001 of an acoustic-styled rock album entitled, Brain Salad. Wolfgang's next studio album, Black Mantra, a double-album set, was released locally in August 2001
Wolfgang has disbanded since then.
WOLFGANG
Developed in the early 1980s by greedy video game tycoon William Jennings Wellworth as an expensive prototype robot capable of human feeling, Wolfgang was also extensively analog-programmed with an encyclopedic knowledge of the popular music of the era, with the idea of creating the world's first robot pop star, capable of writing hit songs.
Having developed some of the most influential titles of the newly-emerging video game industry (such as "Rocketship Rangers" and "Galaxy Battalion"), Wellworth turned his attention to robotics and artificial intelligence. Utilizing video game microchips in conjunction with the synthesizer and sequencing technologies of the age, Wellworth assembled a humanoid robot with the capacity to autonomously compose music.
Essentially force-fed huge libraries of The Human League, New Order and the like, it was hoped that Wolfgang would pay Wellworth back in kind in the form of huge record sales and royalties. Despite putting all the vast resources Wellworth had into the project, Wolfgang was not able to create under his cruel and cold hand. This failure cost Wellworth his fortune as well as his reputation. He was never heard from again.
Nearly 25 years later, renovations to convert the crumbling Wellworth Electronics factory in Brooklyn into luxury condominiums had rallied a group of young neighborhood activists to take action against what they saw as the impending gentrification of their poor artistic community. During a nighttime mission to vandalize the building, one of the activists discovered Wolfgang discarded in a dumpster amongst endless amounts of electronic waste.
With a thorough cleaning and a battery charge, Wolfgang became operational again. Developing special feelings for the young man who had provided rescue from the dumpster, Wolfgang had at last experienced a human emotion. That emotion was love.
This awakening allowed Wolfgang to begin composing music, just as Wellworth had intended. The man loved to dance, and Wolfgang enjoyed providing the beats. Soon Wolfgang would begin writing and performing songs as a show of bravado for the object of the robot's affection.
And some songs were written in private. As Wolfgang began to realize that a human can never truly love a robot, the music became a way to deal with the emotional sensory overload. Wolfgang's songs illustrate the experience of happiness and heartache, of the initial joy and eventual hopelessness that accompanies unrequited love.
Wolfgang has issued two titles through the New York label Hypnote Recording Concern. The EP "Not In Love (Not True)" was released in late 2005, along with a 7" single which adds an extra track. The EP also has two bonus tracks not included on the then-forthcoming album, including a cover of Lime's "Angel Eyes". The album "The Wicked Truth About Loving A Man" was issued in 2006, although all of the material for it was recorded in 2004.
Source
Top Tracks 1
Vendetta Del Disco
2
Lions In Cages 3
The King And All Of His Men
4
Atomica 5
Halik Ni Hudas
6
Mata Ng Diyos
7
Arise
8
Center Of The Sun 9
Abraham (Das Lied vom Trödler)
10
Natutulog Kong Mundo
Top Albums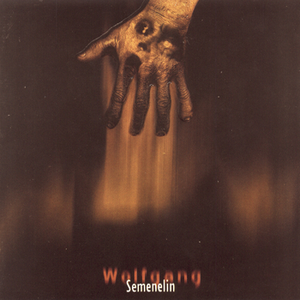 Top 100 Trance and Techno Party Songs of All Time Vol. 3
tracks