| | |
| --- | --- |
| Genre | 60s, oldies, pop, british, 60s pop |
Chris Andrews is probably now best known for his big hit, "Yesterday Man". Many of us will also recall him as the songwriter responsible for many of Sandie Shaw's most successful recordings. Despite those activities, Chris's musical credentials go back much further- into the 1950s and even included an appearance on Jack Good's legendary Rock & Roll TV Show, "Oh Boy!".
Chris had become an enthusiast of rock and roll while still in his teens. He formed his own group "Chris Ravel & The Ravers" and even recorded later in that guise (See Obscure Artists-C). However it was in the clubs of Hamburg as a rock and roller that Chris cut his musical teeth- just like the Beatles and the many others in the vanguard of Britain's beat boom. Perhaps it was this German influence that gave his later music such a distinctive sound. Despite this hard work, Chris remained in relative obscurity until a song he had written, "The First Time" was taken up by Adam Faith. The song proved an important turning point for Adam whose musical fortunes had begun to decline with the coming of Merseybeat. The song gave him a new sound and his flagging chart career a much needed boost. It was also a turning point for Chris because a new singer- Sandie Shaw, also managed by Adam Faith's manager, Eve Taylor, needed songs. Chris produced a long series of numbers- most of which suited Sandie very well- either despite, or because of, the fact that their distinctive backing generally seemed to be more suited to a Munich "Oktoberfest" than a UK pop song. The best of these included "Girl Don't Come", "Long Live Love", and "Tomorrow". In any event, the Shaw-Andrews combination proved so successful one might have imagined that Chris would abandon his own singing career in order to concentrate on songwriting. Fortunately, this was not the case.
One song that Chris produced was unsuitable for Sandie but proved ideal for him to launch his own successful run on the UK singles chart. "Yesterday Man" enjoyed a lot of airplay and although not quite reaching the top in the UK it proved to be popular throughout most of Europe and sold extremely well in a number of countries. Chris managed to follow this inital huge success with another UK top twenty entry. Results for his self penned recordings beyond this were disappointing in the UK, but his work was much more appreciated on the continent where he would spend a lot of the 1970s. Although he tried to kick start his UK recording career again at the end of the 1970s with the help of his old friend Adam Faith (who had himself taken up management through his work with Leo Sayer). However, his -perhaps unexpected- success with "Yesterday Man" remains the pinnacle of this talented singer/ songwriter's career.
last.fm/music/Chris Andrews/+wiki" rel="nofollow" target="_blank">Source
Top Tracks
1
Yesterday Man
2
Pretty Belinda
3
To Whom It Concerns
4
Pretty Belinda / Schlauchboot
5
Yesterday Man*
6
Carol OK
7
Sugar Daddy 8
Yesterday Man (Album Version)
9
Stop That Girl
10
Long Live Love
Top Albums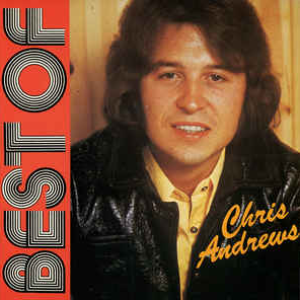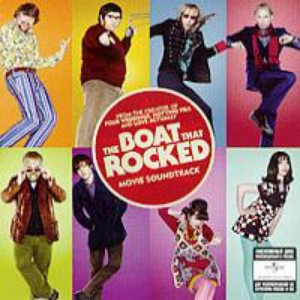 The Boat That Rocked OST
tracks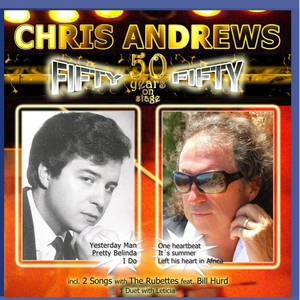 Fifty Fifty – 50 Years On Stage
tracks