| | |
| --- | --- |
| Genre | classic rock, rock, 70s, soft rock, country |
Eagles are an American rock band that was formed in Los Angeles, California in 1971. Currently consisting of vocalist/drummer Don Henley, guitarist/vocalist Joe Walsh and bassist/vocalist Timothy B. Schmit, the band had five Number 1 singles and six Number 1 albums. the Eagles were one of the most successful recording artists of the 1970s. The Eagles' album, Their Greatest Hits 1971-1975 was named as the best-selling album of the 20th Century with 26 million sold, and, along with the album Hotel California, was ranked among the ten all time best-selling albums by the Recording Industry Association of America. The band's recording and touring schedule gradually slowed until they broke up in the fall of 1980 for what became a fourteen year hiatus.
Each of the members has pursued a solo career, with Don Henley's the most successful commercially and critically. In the '90s, after what they considered a "14 year break", the band's sound was frequently cited as an influence by young country stars, many of whom contributed tracks to the album Common Thread: The Songs of the Eagles (#3, 1993), which won Album of the Year at the 1994 Country Music Associations's CMA Awards. That same year, the Eagles revival culminated in the band's reunion tour and album.
The group originally coalesced from L.A.'s country-rock community. Before producer John Boylan assembled them as Linda Ronstadt's backup band on her album Silk Purse (1970), the four original Eagles were already experienced professionals. Bernie Leadon had played in the Dillard and Clark Expedition and the Flying Burrito Brothers; Randy Meisner, with Poco and Rick Nelson's Stone Canyon Band. Glenn Frey had played with various Detroit rock bands (including Bob Seger's) and Longbranch Pennywhistle (with J.D. Souther, a sometime songwriting partner), and Henley had been with a transplanted Texas group, Shiloh. After working with Ronstadt, Henley and Frey decided to form the Eagles, recruiting Leadon and Meisner.
Intending to take the country rock of the Byrds and The Flying Burrito Brothers a step further toward hard rock, the Eagles recorded their first album with producer Glyn Johns in England. Take It Easy (#12, 1972), written by Frey and Jackson Browne, went gold shortly after its release, as did their debut album of the same name. (Another single, Witchy Woman, reached #9 that year.)
Desperado was a concept album with enough of a plot line to encourage rumors of a movie version. The LP yielded no major pop hits, but its title track, Desperado, a ballad penned by Henley and Frey, has become a classic rock standard covered by Linda Ronstadt among others.
With On the Border, the Eagles changed producers, bringing in Bill Szymczyk (who worked on all subsequent albums through 1982's Greatest Hits, vol. 2) and adding Don Felder, who had recorded with Flow in Gainesville, Florida (and who once gave guitar lessons to another Gainesville native, Tom Petty), then became a session guitarist and studio engineer in New York, Boston, and L.
A.
The increased emphasis on rock attracted more listeners - mid-'70s hits included Best of My Love (#1, 1975), One of These Nights (#1, 1975), Lyin' Eyes (#2, 1975), and Take It to the Limit (#4, 1975) - but alienated Leadon. After One of These Nights, Leadon left to form the Bernie Leadon–Michael Georgiades Band, which released Natural Progressions in 1977. (Leadon went on to become a Nashville session musician, and in the '90s formed Run-C&W, a jokester group who played a blend of country and R&B.)
Leadon was replaced by Joe Walsh, who had established himself with the James Gang and as a solo artist. His Eagles debut, Hotel California, was their third consecutive #1 album (the second was their record-breaking 1976 greatest-hits compilation). New Kid in Town (#1, 1976), the title cut Hotel California (#1, 1977), and Life in the Fast Lane (#11, 1977) spurred sales of more than 15 million copies worldwide.
Meisner left in 1977, replaced by Timothy B. Schmit, who had similarly replaced him in Poco. Meisner has released two solo albums, Randy Meisner (1978) and One More Song (1980). (In 1981, he toured with the Silveradoes; later, in 1990, Meisner reemerged in the group Black Tie, alongside Billy Swan and Bread's James Griffin.) Henley and Frey sang backup on One More Song, and in the late '70s they also appeared on albums by Bob Seger and Randy Newman. In 1981 Henley duetted with Fleetwood Mac's Stevie Nicks on the #6 single Leather and Lace.
Between outside projects and legal entanglements, it took the Eagles two years and $1 million to make the multiplatinum LP The Long Run, their last album of all-new material. Parting hit singles included Heartache Tonight (#1, 1979), The Long Run (#8, 1980), and I Can't Tell You Why (#8, 1980).
Walsh continued to release solo albums, though his biggest single to date has been 1978's cheeky Life's Been Good (#12). Felder and Schmit also put out their own albums and contributed songs to film soundtracks. Schmit's second LP, Timothy B, included Boys Night Out (#25, 1987).
In 1982 Don Henley and Glenn Frey both embarked on solo careers. Frey charted with The One You Love (#15, 1982) and Sexy Girl (#20, 1984) before a movie proved his ticket into the Top 10: The Heat Is On, featured in Beverly Hills Cop, shot to #2 in 1985.
Frey followed this success by becoming an actor, making a guest appearance as a drug dealer on the popular TV series Miami Vice. The episode was based on a track from his album The Allnighter, Smuggler's Blues, which consequently reached #12 (1985). Later in 1985, Frey's You Belong to the City hit #2. While still dabbling in acting with roles in the short-lived TV series South of Sunset, the movie Jerry Maguire, and a guest spot on the Don Johnson post–Miami Vice series Nash Bridges in the '90s, Frey also cofounded a music label, Mission Records, in 1997.
Ultimately, though, Henley was the ex-Eagle who garnered the greatest chart success, and the most critical acclaim as well. His Dirty Laundry (from his first solo effort, I Can't Stand Still) made it to #3, but the 1985 album Building the Perfect Beast was to be his true arrival as solo hitmaker and respected singer/songwriter. The kickoff single, The Boys of Summer, went to #5 - supported by an evocative black-and-white video that fast became an MTV favourite - and earned Henley a Grammy for Best Rock Vocal Performance, Male; the hits All She Wants to Do Is Dance (#9, 1985) and Sunset Grill (#22, 1985) followed. A third album, The End of the Innocence, produced a #8 title track, End of the Innocence, and the additional singles The Last Worthless Evening and The Heart of the Matter, which both hit #21. The LP won Henley another Grammy, in the same category as before.
In the early '90s, Henley sought release from his Geffen Records contract, initiating a long and bitter legal dispute. After participating in the release of a solo best-of album in 1995, Henley was freed from his contract. Five years later, he released a studio album of all-new material, Inside Job (coproduced by former Tom Petty and the Heartbreakers drummer Stan Lynch), and embarked on a solo tour to support it. Henley had married for the first time in May 1995 and had three children before releasing Inside Job. This life-altering change for the longtime bachelour resulted in a new theme in his songwriting; several of Inside Job's tracks were clearly about marriage and family, including the gentle ballad Taking You Home (#58 pop, #1 Adult Contemporary, 2000). Much of the rest of the album, however, still explored Henley's cynicism toward the business world and the media.
In 1990 Henley founded the Walden Woods Project, dedicated to preserving historic lands around Walden Pond in Concord, Massachusetts (where Henry David Thoreau and others reflected and wrote), from corporate development. Among the singer's various fund-raising means were holding charity concerts, featuring other top rock artists, and donating proceeds from some of his own recordings, including a reggae version of the Guys and Dolls standard "Sit Down You're Rocking the Boat" (1993). In 1993 the Walden Woods Project got a big boost from Common Thread: The Songs of the Eagles, coorganised by Henley and featuring Clint Black, Trisha Yearwood, Travis Tritt, and others.
In 1994, after years of fielding off reunion rumours, Henley, Frey, Walsh, Felder, and Schmit - who had appeared together in the video for Tritt's version of Take It Easy - hit the road for a massively successful tour, the third-highest grossing concert tour of that year. The tour went on hiatus toward the end of 1994, due to Frey's gastrointestinal surgery, but it continued in 1995. In November 1994, the band released Hell Freezes Over, which featured four new songs, including the singles Get Over It (#31, 1994), Love Will Keep Us Alive (#1 Adult Contemporary, 1994), Learn to Be Still (#15 Adult Contemporary, 1995), and 11 of the old hits culled from the band's 1994 live appearance on MTV. Within months the reunion LP had sold more than 10 million copies and gone to #1 on the pop album chart.
In 1998 the Eagles were inducted into the Rock and Roll Hall of Fame. All seven members of the band performed together for the first time at the induction ceremony. The core members of the group - the ones who had recorded and toured together in the mid-'90s - reunited again for a few concerts at the end of 1999, including a New Year's Eve show in L.A. A four-CD retrospective set, Eagles 1972–1999: Selected Works (#109, 2000), was released in November 2000.
Don Felder was fired from the band in 2000, leaving Glenn Frey, Don Henley, Joe Walsh and Timothy B. Schmit as the remaining members of the band.
In 2007 they released a double album Long Road out of Eden, logically followed by a world tour, which was, regardless of people's opinion on the new album, a guaranteed sold-out event. The base line-up on this album is Glenn Frey, Don Henley, Joe Walsh and Timothy B. Schmit. Also performing on the studio recording are Steuart Smith (guitar, keyboard, mandolin), Scott Crago (percussion) and Will Hollis (keyboard).
On January 18, 2016, it was announced that Glenn Frey had died at the age of 67 in New York City from complications arising from rheumatoid arthritis, colitis and pneumonia.
are paying dating sites better
Top Tracks
1
Hotel California
2
Hotel California - 2013 Remaster
3
Take It Easy
4
Desperado
5
Life in the Fast Lane
6
Take It Easy - 2013 Remaster
7
Tequila Sunrise
8
New Kid in Town
9
One of These Nights
10
Witchy Woman
Top Albums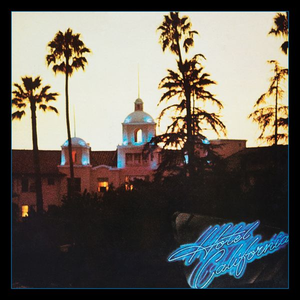 Hotel California (2013 Remaster)
tracks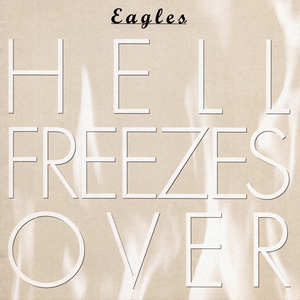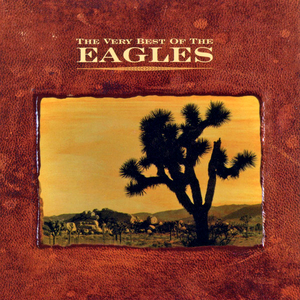 The Very Best of the Eagles
tracks