| | |
| --- | --- |
| Genre | latin, pop, female vocalists, 80s, latin pop |
Gloria Estefan (born Gloria María Fajardo, September 1, 1957, in Havana, Cuba) is a seven-time Grammy Award-winning singer-songwriter, actress and social activist. Known as the "Queen of Latin Pop", she in the top 100 best-selling music artists with over 100 million albums sold worldwide, 31.5 million of those in the United States. Estefan is the most successful crossover performer in Latin music to date.
Beginning her career in 1975 as lead vocalist for the then exclusively Spanish-language band, Miami Sound Machine, before crossing over to mainstream pop success with the international hit singles "Dr. Beat" (1984) and "Conga" (1986), Estefan emerged as one of the biggest new stars in the mid-'80s, predating the still nascent Latin pop explosion by a decade, and scoring a series of propulsive dance hits rooted in the rhythms of her native Cuba, before shifting her focus to softer, more ballad-oriented fare.
Born in Havana, Cuba, the young Gloria Fajardo was raised primarily in Miami, FL, after her father, a bodyguard of Cuban president Fulgencio Batista, was forced to flee the island following the 1959 coup helmed by Fidel Castro. In the fall of 1975, Fajardo and her cousin Merci Murciano auditioned for the Miami Latin Boys, a local wedding band headed by keyboardist Emilio Estefan. With their addition, the group was rechristened Miami Sound Machine and four years later, Fajardo and Estefan were wed. As Miami Sound Machine began composing their own original material, their fusion of pop, disco, and salsa earned a devoted local following, and in 1979 the group issued their first Spanish-language LP on CBS International. Despite a growing Hispanic fan base, they did not cross over to non-Latin audiences until "Dr. Beat" topped European dance charts in 1984.
With 1985's Primitive Love, Miami Sound Machine recorded their first English-language effort, scoring three Top Ten pop hits in the U.S. alone with the infectious "Conga", "Bad Boy", and "Words Get in the Way". Following 1987's triple-platinum Let It Loose, Estefan took top billing and the group changed its name to Gloria Estefan & The Miami Sound Machine in 1988, reeling off four Top Ten hits - "Rhythm Is Gonna Get You", "Can't Stay Away from You", the chart-topping "Anything for You", and "1-2-3". 1989's Cuts Both Ways was credited to Estefan alone and generated her second #1 hit, "Don't Wanna Lose You". However, on March 20, 1990, while touring in support of the album, her bus was struck by a tractor trailer. Estefan suffered a broken vertebra that required extensive surgery and kept her off the road for over a year. Her husband Emilio and the couple's son were injured in the crash as well, but all three recovered. Estefan resurfaced in 1991 with Into the Light, again topping the charts with "Coming Out of the Dark", a single inspired by her near-fatal accident.
Two more cuts from the album, "Can't Forget You" and "Live for Loving You", secured her foothold on the adult contemporary charts.
With 1993's Mi Tierra, Estefan returned to her roots, recording her first Spanish-language record in nearly a decade and earning a Grammy Award for Best Tropical Latin Album; on the follow-up 1994 covers collection, Hold Me, Thrill Me, Kiss Me, she also recalled her dance-pop origins with a rendition of the Vicki Sue Robinson disco classic, "Turn the Beat Around". Another all-Spanish effort, Abriendo Puertas (1995), earned her a Grammy as well, while Destiny featured "Reach", named the official theme of the 1996 Summer Olympics. As Latin pop made new commercial headway, thanks to the efforts of acts like Ricky Martin and Enrique Iglesias, Estefan reigned as the most successful crossover artist in Latin music history, with international record sales close to the 50 million mark. In 1999, she also made her feature film debut alongside Meryl Streep in Music of the Heart, recording the film's title song as a duet with *NSYNC, and scoring both a massive pop hit and an Oscar nomination in the process. A new Spanish-language album, Alma Caribeña, followed in the spring of 2000. Several months later, Estefan was awarded a Grammy for Best Music Video for "No Me Dehes de Querer" at the inaugural annual Latin Grammy Awards. Her husband, Emilio, won for Producer of the Year. - Jason Ankeny, All Music Guide
Appearances and tours
In April 2004, Estefan appeared on the Fox Broadcasting Company's program, American Idol, but declined an offer to be an official judge, saying she did not like to "judge" others.
On July 28, 2004, in a press conference hosted by Donald Trump at the Trump Tower, Estefan announced that her then-upcoming tour would be her final one. The Live and Re-Wrapped Summer/Fall 2004 Tour, her first tour in eight years was produced by Clear Channel Entertainment. The tour featured Estefan's greatest hits, along with new material from Unwrapped.
In December 2006, Estefan appeared as a special guest singer on the UK talent show The X Factor.
Gloria's 11th studio album,Miss Little Havana. The Miss Little Havana Songfacts says that the first nine tracks tells the tale of a young girl who hooks up with the wrong guy in Miami after moving there from Cuba. All of these tracks were written or co-written by Pharrell Williams of The Neptunes. It is described by Estefan as a project in the vein of her 1998 hit album gloria!.
Songfacts reports that "Hotel Nacional" debuted at #1 on Billboard's Latin countdown - the first time a female artist had achieved that feat since the chart was introduced in 1986. Both "Wepa" and "Hotel Nacional" achieved number one on Billboard Latin Songs and on Billboard Hot Dance Club Songs.
Estefan started a reality show called The Next: Fame Is at Your Doorstep opposite Joe Jonas, Nelly and John Rich on the CW Network, where she, and the other three mentors are searched for the next big star, to record an album with Atlantic Records. Unlike other music reality shows, in this program, the mentors selected the "candidates" for the show, and trained them for a live performance, where they'd be voted for the best act of the day. The first season ended in October 2012, with musician Michael Ray, as the big finalist.
This same year, Estefan appeared as a musical guest in Tony Bennett's compilation of duets with Latin-American musicians, Viva Duets with a rendition of the song, "Who Can I Turn To (When Nobody Needs Me)". Weeks later, she helped the American version of Teleton, releasing the charity single "Por Un Mundo Mejor" along with Mexican singer Lucero, Dominican rapper El Cata and Mexican pop band, Reik. A video for the song was shot, with them recording the song, which was marked as the official hymn for the foundation.
In May 2013, she appears doing another duet with the song "Think I'm In Love Again" as part of the albums Duets released by Paul Anka.
Estefan has announced she was working on a new album of covers, The Standards, released in September 2013. The album will feature some collaborations with artists like Laura Pausini, Dave Koz and Joshua Bell, and the selection of songs are mostly songs from the Great American songbook. Estefan released the first single, "How Long Has This Been Going On?", digitally on Amazon and iTunes on July 9, 2013
Official website: http://www.gloriaestefan.com
no 1 free dating site
Source
Top Tracks 1
Conga 2
Mi Tierra 3
Rhythm Is Gonna Get You 4
Don't Wanna Lose You 5
Christmas Through Your Eyes 6
Anything for You 7
Love On Layaway 8
Turn the Beat Around 9
Con los Años Que Me Quedan 10
Get on Your Feet
Top Albums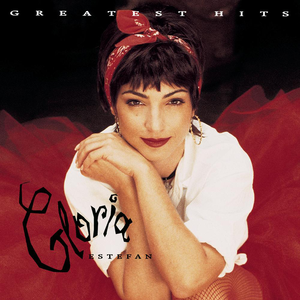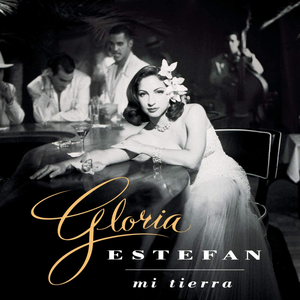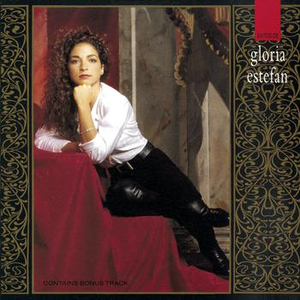 Exitos de gloria estefan
tracks