| | |
| --- | --- |
| Genre | soul, funk, Disco, rnb, pop |
There are at least three artists under this name :
1) LaBelle is an American R&B/soul group from Philadelphia, Pennsylvania, USA, who successfully melded dance music with funk and glam rock. Mostly active in the 60s and 70s disband but reformed in 2005. Their most recognised song is "Lady Marmalade". The group was led by Patti LaBelle, who later had a successful solo career. Nona Hendryx, Sarah Dash and Cindy Birdsong rounded out the group, with Hendryx especially notable as a prolific songwriter.
In 1961, Nona Hendryx and Sarah Dash of the Del Capris joined Patricia Holt and Sandra Tucker as replacement singers for Holt's singing group, The Ordettes. When Tucker's parents made her leave the group, she was replaced by Cindy Birdsong. Patricia Holt had her name changed to Patti LaBelle after the group became The Bluebelles. Though the first single was "I Sold My Heart to the Junkman" (released as the Bluebelles), LaBelle relays in her memoir (Don't Block The Blessings) that the group didn't actually perform on the original track. As she tells it, the song's producer had recorded it with Starlets and renamed them the Bluebelles, but the group left upon the single's release. He quickly recruited the Ordettes to perform and promote the single using the Bluebells' moniker, and "I Sold My Heart To The Junkman" was later recut by the new group. The song was a hit, as was the new Bluebelle's 1963 follow-ups "Down the Aisle", "You'll Never Walk Alone" (1964; Rodgers & Hammerstein) and "Danny Boy" (a traditional Irish folk song). They signed with Atlantic Records in 1965, releasing "Over the Rainbow" and "Groovy Kind of Love" (later a hit for the Mindbenders and Phil Collins) with only mild success. They also contributed background vocals to Tony Kosinec's "Simple Emotion" and Wilson Pickett's hit "634-5789" in 1966. Along the line, they had extended their name to Patti LaBelle & the Bluebelles.
In 1967, the group became a trio after Cindy Birdsong left to join the Supremes, replacing Florence Ballard. Three years later, the group lost their contract and hired Vicki Wickham, a British TV producer, to remake their image. She changed the name to Labelle and pushed the group to a more contemporary sound, incorporated glam influences, particularly in the spectacular spacey stage costumes that included large amounts of glitter, feathers and other acoutrements. In the early 70s, Labelle opened for the Who and lent their unmistakably powerful vocals to Laura Nyro's Gonna Take a Miracle album in 1971 (now considered a classic). Two songs from this album ("Desiree" and "Gonna Take a Miracle") were used in the 2004 Colin Farrell film A Home at the End of the World to great dramatic effect – especially "Gonna Take a Miracle," at the end of the film.
Labelle also contributed to Nikki Giovanni's "Peace Be Still".
The group released Labelle in 1971 on Warner Brothers Records. It included covers of songs by the Rolling Stones, Kenny Rogers, Carole King and Laura Nyro. The following album, Moonshadow (1972), even though it included covers of famous songs ("MoonShadow" by Cat Stevens and the Who's "Won't Get Fooled Again"), gave Hendryx more freedom to write material for Labelle. The album flopped commercially, as did the third Labelle album, Pressure Cookin, (1973), released on RCA Records. By this time and until Labelle's break-up, Hendryx wrote most of Labelle's material, taking the songs in a highly experimental direction that was a far cry from the sound that the Bluebelle's (and most other "girl groups" of the era) had performed. Although the album wasn't commercially successful, Pressure Cookin' allowed her to hone her talents as a songwriter, clearly demonstrated by the moving "(Can I Speak to You Before You Go to) Hollywood," which was based on the way the ladies felt when people who had "made it" in the business no longer were interested in keeping in contact with Patti, Sarah, or Nona.
After Pressure Cookin', Labelle signed with Epic Records and recorded an album, Nightbirds, with Allen Toussaint, a famous record producer. "Lady Marmalade", a sexy, funky disco song about a New Orleans prostitute(with a come-hither French chorus, "Voulez-vous coucher avec moi?") became a massive hit in 1975 and one of the first mainstream disco hits (Jones and Kantonen, 1999). The success of the single also pushed the album to the top of the charts. It would be covered by numerous artists including Madchester-era indie The Happy Mondays (spliced into "Kinky Afro") and most notably Christina Aguilera, Lil' Kim, Mya and P!nk for the Moulin Rouge! soundtrack.
Labelle's commercial momentum after Nightbirds and "Lady Marmalade" decreased, in spite of several hits and the critically acclaimed experimental albums Phoenix (1975) and Chameleon (1976). When the group split up in 1976, Hendryx and LaBelle managed successful solo careers, while Sarah Dash had a few notable dance hits: "Sinner Man" (1978, which gained her much public attention), and "Lucky Tonight" (1984), with Sylvester singing background vocals. Dash also acted on television for the PBS series "Watch Your Mouth," (1978), and has performed on Broadway. Her career picked up again om the 90s when she was asked to sing with The Rolling Stones on their Steel Wheels album, and even more so when she became one of Keith Richards' "X-pensive Winos," and was given solo and duet opportunities with his band (namely the (duet) ballad, "Make No Mistake," and solo "Time Is on My Side," which Richards said in his autobiography is "the best version he has ever heard").
LaBelle, Hendryx, and Dash have reunited several times including a famed 1991 reunion at the Apollo Theater 30 years after the group first stole the audience's hearts at the same venue. The concert was recorded as a live album. A brief reunion came in the form of the huge dance succes "Turn It Out," from the To Wong Foo soundtrack. They reunited again in 2001 to honor Patti on BET's "Walk of Fame," where the performed an explosive version of "What Can I Do for You," as well as "Lady Marmalade" The most recentl reunion was in 2005 during a tribute to Patti's 45th anniversary in show business. In January 2006, Labelle again reunited to record "Dear Rosa," a tribute to the late civil rights champion Rosa Parks. The release date of the single has not been set at this time. There are also plans for an entire reunion album and tour, most likely to happen in 2007. In addition, Labelle will contribute songs for the soundtrack for the upcoming film, "Preaching to the Choir."
2) LaBelle (aka LaBelle Rocks) is a rock band from Madrid, Spain with strong influence from 1950s music and appearance. Their current lineup consists of Alicia Montesquiu, Pedro Herrero, Mey Alean and Carlos Mirat.
Cinema is his first album produced by filmmaker Juanma Bajo Ulloa with a first celebrated single FIRE! and the musical production by Fernando Montesinos and David Kano. His second album Accidents a very personal and enveloping work, again with the musical talent of Fernando Montesinos in production for Noisy Sound and Paco Ortega for Musigrama in one of the songs.
3) Labelle (Jérémy Labelle,Maloya-Electronic Composer from Reunion Island. Founder member of Eumolpe.)

"…Resolutely syncretic, the universe of Labelle unites Maloya (from Réunion traditional music) and electronics, colored with Indian and African touches…"
Source
Top Tracks
1
Lady Marmalade
2
On My Own
3
New Attitude
4
If Only You Knew
5
Stir It Up
6
Love, Need And Want You
7
If You Asked Me To
8
Somebody Loves You Baby (You Know Who It Is)
9
You Are My Friend
10
My Love, Sweet Love
Top Albums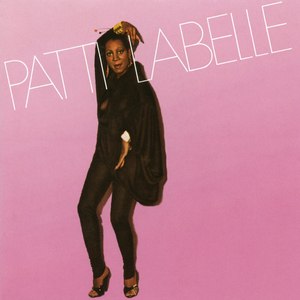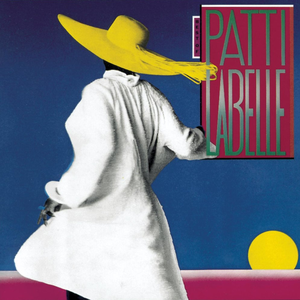 Best Of Patti Labelle
tracks
Patti LaBelle's Greatest Hits
tracks