| | |
| --- | --- |
| Genre | country, pop, female vocalists, singer-songwriter, female |
Margaret LeAnn Rimes (born August 28, 1982, in Jackson, Mississippi) is a popular American country and pop music singer.
Rimes emerged with her first single, "Blue," when she was just thirteen years old in 1996. She is most recognized for her crossover hit "How Do I Live" which, according to the Billboard charts, is one of the most successful songs in American music history, spending 69 weeks on the Hot 100 chart, which currently stands as the second longest run in the chart's history (behind Jason Mraz's "I'm Yours"). While country singer Trisha Yearwood's version of the song won a Grammy in 1998, Rimes' version outsold Yearwood's by millions of copies. Rimes' other notable songs include "Can't Fight the Moonlight" and "You're the right kind of wrong" (from the movie Coyote Ugly) and American Idol favorite "I Need You."
She has won an American Music Award, two Grammy Awards, three Academy of Country Music Awards, and four Billboard Music Awards.
Rimes was chosen to sing the theme song "Light the Fire Within" for the February 8, 2002, Opening Ceremony of the 2002 Winter Olympics in Salt Lake City.
On February 23, 2002, she married Dean Sheremet, a dancer whom she met while recording Twisted Angel. They currently live in Nashville, Tennessee.
In 2005, LeAnn was selected to become the new host of the USA Network reality tv series Nashville Star, a position she held for only one season. She also was selected to sing "Remember When," the official song for Disneyland's 50th anniversary celebration.
On January 25, 2005, Rimes released a new album called This Woman. Although it has been met with mixed reviews, This Woman is a comeback of sorts for Rimes. With sales over 600,000, this is Rimes best-selling album since her self-titled album in 1999. In terms of the singles released, this is her most successful album since her debut nearly 10 years ago. "Nothin' 'Bout Love Makes Sense" reached the Top 5 and became her biggest years on the country charts in years. "Probably Wouldn't Be This Way," a song about a woman trying to get over a lost love, was released as a single. The video for "Probably Wouldn't Be This Way" was very dark, and the song was received well in the country music world. When "Something's Gotta Give" reached the #2 spot in June 2006, it became her biggest country hit since "One Way Ticket (Because I Can)", her sole number one hit 10 years ago.
Rimes co-wrote four songs off This Woman: "Something's Gotta Give," "I Got It Bad," "When This Woman Loves a Man," and "Afraid to Fall."
"I Got it Bad" was co-written with her husband Dean Sheremet.
On Saturday, September 3, 2005, Rimes performed a concert, on a three-hour special on Larry King Live, as a benefit for those affected in the Gulf Coast by Hurricane Katrina.
As a Mississippian, she said that Hurricane Katrina "hit close to home." Just days before the hurricane, she had performed in Biloxi, Mississippi.
On January 4, 2006, Rimes performed the National Anthem before the Rose Bowl championship game between the USC Trojans and the Texas Longhorns in Pasadena, California.
On June 6, 2006, LeAnn released a new album in Europe called Whatever We Wanna.
The new album presents a pop-oriented sound; the first single released was "And It Feels Like." The album did not receive a US release.
In March 2009, LeAnn became the first country crossover artist to top the Billboard Club Play list when remixes for "What I Cannot Change" topped this dance chart. Prior to LeAnn's accomplishment, the highest charting song by a country artist on this dance survey had been the #2 peak of Reba McEntire's remixed remake of "You Keep Me Hangin' On."
dating games to play online
Source
Top Tracks
1
Can't Fight the Moonlight
2
How Do I Live
3
I Need You
4
Life Goes On
5
But I Do Love You
6
The Right Kind of Wrong
7
You Light Up My Life
8
Blue
9
Please Remember
10
One Way Ticket (Because I Can)
Top Albums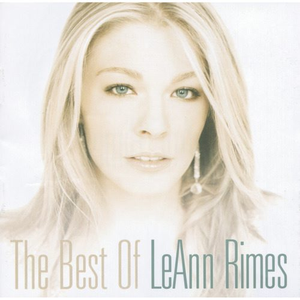 The Best of LeAnn Rimes
tracks