 | | |
| --- | --- |
| Genre | Progressive metal, Disco, funk, Drum and bass, 70s |
Odyssey is a name of at least nineteen acts:
1) A New York based U.S. billboard charts scored dance act.
2) A U.S. psychedelic rock group
3) A Swedish progressive metal band by Dan Swanö
4) A German eurodance project
5) A Greek project name used by Vangelis
6) A U.S. drum & bass producer
7) A later name of a band called Oracle
8) A U.S. Motown album by a pop group from 1972
9) A Brent Smedley (Iced Earth's drummer) solo group
10) A Polish electronica/ambient project
11) A Brazilian hardcore band
12) A Romanian folk-rock band
13) A Pakistani progressive metal band
14) A South African heavy metal band.
15) An instrumental progressive metal band
16) Melodic hardcore band from France http://odysseytheband.bandcamp.com/
17) A US thrash metal band that has released two albums.
18) An Australian metal band
19) A US eurobeat producer
1) They were first formed as a family band in 1968, as The Lopez Sisters, with Carmen Lopez, Lillian Lopez and Louise Lopez. Carmen dropped out, Tony Reynolds (a Manilla native) was recruited and the name was changed to Odyssey. After performances in New York clubs, they hit it big in 1977 with the soft disco cuts Native New Yorker and Easy Come, Easy Go. Their music had a subtle Caribbean feel and, while their U.S. hits soon dried up, they had continued success in the UK, before the group fell apart. Other hits included: Going Back To My Roots, Inside Out, Use It Up And Wear It Out and If You're Looking For A Way Out.
Sites: Discogs and Wikipedia
2) A defunct psychedelic rock band from New York, USA. Lion Records' Setting Forth album of 1969 is the only album release by Odyssey. Less than 100 copies were originally pressed and even if one wanted to buy a copy at the time it was nearly impossible to find as it came in a plain white sleeve. … Consequently, the original 1969 album is one of the ten rarest US psychedelic albums. Louis Yovino on lead vocals and Vincent Kusy on keyboards with Dennis Pennaga (guitar), Ray Lesch (bass) and John Willems (drums) … signed to Organic Productions, part of the Richmond Organization, the label were completely at a loss as how to produce and market a rock band. … Having supported many major headlining acts in their time (at one memorable gig they supported Procol Harum and totally confused the audience by playing their own tripped out version of A Whiter Shade Of Pale which the headline act didn't include in their set) the band called it a day in late 1974 with several members reuniting in the more classically progressive band Cathedral.
The sound is rightly described in the album's sleeve notes (written by keyboardist Vinny Kusy) as "the quintessential dictionary definition of the New York brand of sixties psychedelia - strong harmonic vocals, heavy swirling organ and infused with inspired fuzz guitar".
… Tracks like Church Yard and the cover of Janis Ian's Society's Child are the equal of anything on the first Vanilla Fudge album.
3) A progressive metal band from Sweden, consisting of Dan Swanö (Nightingale / Edge of Sanity) and Lord K. (The Project Hate / Deadmarch / Dark Funeral).
4) A eurodance project from Germany created and produced by Martin Koppehele and Giorgio Koppehele. It featured the vocalist Lisa Cash.
Odyssey released several singles such as "Riding On A Train", "Talk to Me" or "Move Your Body".
5) A pseudonym of Evangelos Odysseas Papathanassiou (Vangelis), when accompanied by guitarist Silver Koulouris (ex-Aphrodite's Child) and vocalist/songwriter Robert Fitoussi (aka F.R. David).
6) A pseudonym of Simon Donohue, a drum & bass producer on Good Looking Records and 720 Records started producing music at the age of 14, using 4 track tape machines, guitars and drum machines. At the age of 18 he landed a job as a recording engineer at a commercial recording studio. From there he entered the world of electronic music. He soon joined forces with Andy Smith and formed the Sunrise Society which went on to produce a number of Detroit Techno style EP's on London's Pacific Records. In 96 Simon went solo and started producing Drum'n'Bass under the name of Odyssey. His first D&B track Expressions was released on 720 records/ Logical Progression 2. Expressions quickly gained anthem status. While working at the recording studio … an African percussion band inspired Simon to learn to play congas and percussion. This in turn, led to the production of a track called Ritual. Ritual was a fusion of D&B and manic African percussion which crossed over into all areas of the D&B scene being played by Blame, Goldie, Doc Scott and the rest of the MetalHeadz crew. Simon also produced more jazz influenced downtempo tracks for Good Looking Record's sub labels such as Earth and Cooking Records.
7) A newer name of a band formerly known as Oracle.
8) A U.S. group which released "Odyssey" (1972, Motown), with Royce Jones (lead vocals), Billy Pierce (vocals), Kathleen Warren (piano, vibes, vocals), Don Dacus (guitars), Don Peake (guitars), Warner Schwebke (bass) and Gene Pello (drums). The album includes two classic 70s singles: Our Lives Are Shaped By What We Love and Battened Ships.
9) The solo band for Iced Earth's drummer Brent Smedley, and his brother and former Oracle guitarist Kent Smedley
10) An electronica/ambient project from Polish electronic musician Tomasz Pauszek (known also as RND).
11) A defunct Brazilian hardcore band that ended in 2005 and released two albums: "Eleven reasons to live, eleven reasons to die" and "Fighters".
12) A Romanian folk-rock band ( http://www.trupa-odyssey.ro )
13 A Pakistan progressive metal band.
14) A defunct metal band from Johannesburg, South Africa, existed in the early 90's. They only recorded one album, titled Odyssey and released it in 1991 . They did begin recording material for a second album, there is a song floating about called Guilty. The band consisted of Brin Addison ( Lead Guitar & Vocals), Neil Ford (Bass), Lawrence Bailey (Drums) and Dean Smith (Rhythm Guitar). Odyssey disbanded shortly after the new recordings began due to politics in the band and with the label. Three of the members, Dean, Brin & Neil went on to form a band called 2 Dogs Funking.
15) An instrumental progressive metal band from Spokane, WA, formed in 2007. They are currently unsigned. There are 2 albums and a EP available at their bandcamp: http://odysseyspokane.bandcamp.com.
Source
Top Tracks
1
Going Back to My Roots
2
Native New Yorker
3
Going Back to My Roots - Single Version
4
Inside Out
5
Our Lives Are Shaped By What We Love
6
Use It up and Wear It Out
7
Native New Yorker - 12" Disco Mix
8
Hang Together
9
Going Back To My Roots - 12" Version
10
Going Back To My Roots (Original Radio Version)
Top Albums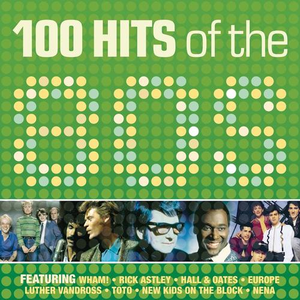 100 Hits Of The '80s
tracks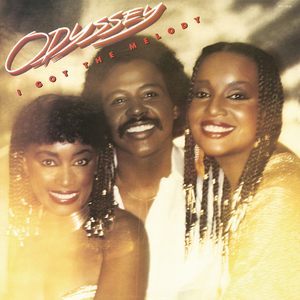 I Got the Melody (Expanded Edition)
tracks