| | |
| --- | --- |
| Genre | pop, british, one direction, boyband, X factor |
There are two bands under the name One Direction:
1. One Direction is a well known boy group from the United Kingdom and Ireland
2. One Direction is a pop punk band of the United States
1. UK band
One Direction (commonly abbreviated to 1D) is a UK-Irish boy group. The original 5-member group was made up of Liam Payne (born 29 August 1993) from Wolverhampton, Louis Tomlinson (born 24 December 1991) from Doncaster, Niall Horan (born 13th September 1993) from Mullingar, Westmeath, Ireland, Harry Styles, (born 1 February 1994) from Holmes Chapel, Cheshire and Zayn Malik, (born 12 January 1993) from East Bowling, Bradford: Zayn Malik announced he was to leave the group on March 25, 2015, and the remainder of the group confirmed they would continue as a 4-piece band. They applied as solo candidates on the 2010 edition of the X Factor, but the judges, after a suggestion by Simon Cowell, put them in a band in London, UK; therefore qualifying for the Groups category.
One Direction's first single, What Makes You Beautiful, received its first airplay on August 10, 2011 and was released a month later on September 11, 2011. It was the fastest selling single of the year 2011 and peaked at #1 on the UK Singles Chart. The boys released their second single Gotta Be You on November 13th peaking at #3 on the UK Singles Chart. Their album Up All Night followed on November 21st reaching #2 on the UK Albums Chart, narrowly missing out on #1 to Rihanna. When their album Up All Night was released in the USA, it debuted at #1 on the Billboard charts, setting the record for the highest-selling debut album by a British boy band.
Tickets for their first headlining UK tour went on sale October 1st 2011 and all 22 dates sold out within 12 minutes.
Malik Exits One Direction (March 2015)
On March 25th, 2015, Zayn Malik announced he was to leave the band. Commenting on his exit from the band, he said "My life with One Direction has been more than I could ever have imagined. But, after five years, I feel like it is now the right time for me to leave the band".
A Band Break-(up?) from March 2016
On Aug 23, 2015, The Sun newspaper in the UK reported that the band are to "take a break" from March 2016, after they finish promoting their fifth studio album (due for release in Nov 2015). A source said, "The guys have been together for five years, which is an incredible run for any boy band. They fully deserve to have at least a year to work on their own projects. There is absolutely no bad blood between them and they are all 100% behind the decision. It is definitely not a split and they fully intend to get back together at some time in the future."
2. US pop punk band
One Direction is…
SEAN O'LEARY - Lead Vocals, Guitar, Keys!
SCOTT NAGAREDA - Bass Guitar!
TYLER RODRIGUEZ - Guitar, Vocals!
KLAUS CAMPBELL - Guitar!
SKYLAR CAMPBELL - Drums!
It all started with an idea…that grew into more ideas.
When the opportunity was right, One Direction came into the scene with intentions to bring wonderful sounding influential music. Always sentimental and looking for new minds to open with our songs. When all you see is up, there is only One Direction to go!
Source
Top Tracks
1
What Makes You Beautiful
2
Story of My Life
3
Drag Me Down
4
Best Song Ever
5
Night Changes
6
One Thing
7
Little Things
8
Kiss You
9
Steal My Girl
10
Live While We're Young
Top Albums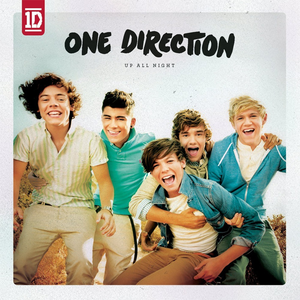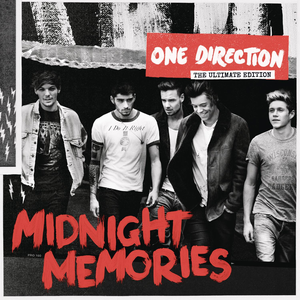 Midnight Memories (Deluxe)
tracks