| | |
| --- | --- |
| Genre | pop, 80s, rock, swedish, female vocalists |
Roxette are a Swedish pop rock duo, consisting of Marie Fredriksson (vocals and keyboards) and Per Gessle (vocals and guitar). Formed in 1986, the duo became an international act in the late 1980s, when they released their breakthrough album Look Sharp! Their third album Joyride, which was released in 1991, became just as successful as its predecessor. Roxette went on to achieve nineteen UK Top 40 hits and several US Hot 100 hits, including four US number-ones with "The Look", "Listen to Your Heart", "It Must Have Been Love", and "Joyride". Other hits include "Dangerous", "Fading Like a Flower", "Spending My Time", "How Do You Do!" and "Sleeping in My Car".
Before coming together to form the duo, Fredriksson and Gessle were already established artists in Sweden, with Fredriksson releasing a number of solo albums and Gessle being the lead singer and songwriter of Gyllene Tider, which had three No. 1 albums. On the advice of the managing director of their record label, they came together to record "Neverending Love", which became a hit single in Sweden.
After the release of Don't Bore Us, Get to the Chorus!, a greatest hits record, the duo took a hiatus before returning with the albums Have a Nice Day (1999) and Room Service (2001). They continued to chart in other territories, mainly in Europe and Latin America, where they earned various Gold and Platinum awards until the beginning of the new millennium. In 2002, the duo took a break from recording and touring when Fredriksson was diagnosed with a brain tumour. Gessle went on to release solo albums and reunited with Gyllene Tider before Roxette took to the stage together again for the first time in 8 years, in 2009, during Gessle's European Party Crasher tour. In 2011, they released Charm School, their first studio album in ten years, which was followed by Travelling in 2012. Their latest studio album, Good Karma, was released in 2016.
Their songs "It Must Have Been Love" and "Listen to Your Heart" continue to receive wide radio airplay, with both singles recently receiving awards from BMI for achieving five million radio plays. They have sold an estimated 75 million records worldwide, with over 10 million in certified units from Germany, the US and the UK, achieving gold and platinum certifications for Joyride and Look Sharp! in all three regions.
On 18 April 2016, an official statement was released, cancelling the last leg of the RoXXXette 30th Anniversary Tour due to concerns about Marie Fredriksson's health. As her doctors have advised her to refrain from playing live, she will no longer tour with Roxette. Fredriksson stated: "Sadly, now my touring days are over and I want to take this opportunity to thank our wonderful fans that has followed us on our long and winding journey." Gessle added: "The joyride on the road is over now – but we sure had fun, didn't we?" Roxette has also worked in the studio on their tenth studio album, Good Karma. They have worked with young producers from Sweden like Addeboy vs Cliff "to inject new blood into the Roxette sound".
Remixes aside, this is the first time that they have allowed anyone outside of the Roxette canon to produce new music. On 8 April 2016, the lead single off the album, "It Just Happens", was released. The album followed on 3 June 2016.
Per Gessle has announced a 2018 European tour as "Per Gessle's Roxette". The set will lean heavily on the band's back catalogue.
Top Tracks 1
Listen to Your Heart
2
The Look 3
It Must Have Been Love
4
Spending My Time
5
Joyride 6
It Must Have Been Love - From the Film "Pretty Woman"
7
Sleeping in My Car
8
How Do You Do!
9
Dangerous
10
Fading Like a Flower (Every Time You Leave)
Top Albums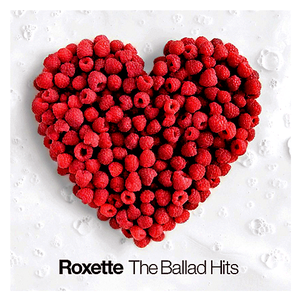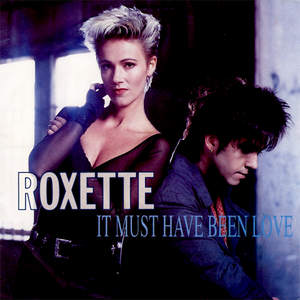 It Must Have Been Love
tracks