| | |
| --- | --- |
| Genre | 60s, female vocalists, pop, oldies, british |
Sandie Shaw (real name Sandra Ann Goodrich) (born February 26, 1947) was the most successful British girl singer of the 1960s. With her hair, slender frame, model cheekbones and outfits, she has been described as the ultimate working-class 'it' girl.
Raised in Dagenham, Essex, UK, the Ford plant IBM operator dreamed of becoming a singer. She began her recording career in 1964 at just 17-years-old having been discovered by popular singer Adam Faith.
She was spotted by Adam Faith after she appeared way down on the bill at a concert featuring himself and his group The Roulettes and The Hollies (she had gained a place in the concert having come second in a talent contest). After the show she was taken backstage to meet The Hollies and The Roulettes, and ended up being dragged to Faith's dressing room to do an impromptu rendition of "Everybody Loves A Lover." Faith was so impressed that he introduced her to his manager Eve Taylor, a former Variety manager. Within a fortnight the youngster had a record deal with Pye Records and a new stage name. Taylor signed songwriter Chris Andrews to Shaw and he wrote her first single "As Long As You're Happy Baby." However it was the second single that was to make her a household name after Eve Taylor discovered "(There's) Always Something There To Remind Me" on a song-hunting trip to America. The song had been written by legendary songwriting team Burt Bacharach and Hal David and had been a minor US hit for Lou Johnston. Shaw's version became a massive hit, spending three weeks at Number One in the UK singles chart in the autumn of 1964.
This was followed by a string of classic pop hit singles written by Chris Andrews including "Girl Don't Come," "I'll Stop At Nothing," "Long Live Love" (Shaw's second UK Number One), "Message Understood," "Tomorrow" and "Nothing Comes Easy," all of which made the Top 20. The star was also a regular on popular programmes like Top Of The Pops, Ready Steady Go and Thank Your Lucky Stars. Shaw also recorded most of her hit singles in Italian, French, German and Spanish, boosting her popularity on the continent. She was also hugely popular across South America, had even performed behind the Iron Curtain and sung at some concerts in pre-revolutionary Iran. Problems with work permits prevented Shaw from breaking America, although she has developed quite a collection of avid fans there! Her trademark was to perform in bare feet because, in her own words, "I feel more relaxed, more able to get the mood of a song." The singles were produced by Eve Taylor, Andrews and herself (though she was never credited) with help from Pye arranger Ken Woodman. Although it was mainly her singles that brought her success and popularity, Shaw also released several original albums in the 60s - Sandie, Me, Love Me, Please Love Me, The Sandie Shaw Supplement and Reviewing The Situation.
These albums generally consisted of Chris Andrews-penned songs mixed with cover versions of songs made popular by other artists.
By 1967 Shaw's record sales were lower than they had previously been and her manager decided to go for a more cabaret appeal and, against her will (as she felt it would destroy her credibility), Shaw was put forward to represent the UK in that year's Eurovision Song Contest. She performed five songs on The Rolf Harris Show and the public voted that the song that should represent the country was the Bill Martin/Phil Coulter composition "Puppet On A String" (a song she hated!). The song won the contest hands down (making Sandie Shaw the first person to win the contest for the UK) and gave her another smash hit (her third UK number one single - a record for a female at the time). "Puppet On A String" was also another massive worldwide hit, and was the biggest selling single of the year in Germany. 1967 also saw Shaw marry fashion designer Jeff Banks with whom she would later have a daughter, Gracie, born in 1971. Fashion had become another of Shaw's trademarks, and in 1968 begun the Sandie Shaw fashion label, selling her own brand of clothes and, surprisingly enough, shoes!
After Eurovision, Shaw continued to put out Chris Andrews-penned pop singles including the Top 20 "You've Not Changed" as well as songs by other artists, including Harry Nilsson ("Together") and Gene Raskin ("Those Were The Days"). However the latter was outshone by a version by Opportunity Knocks' winner Mary Hopkin. By this time Shaw was also hosting her own TV show entitled "The Sandie Shaw Supplement."
Shaw's last UK Top 10 hit (her eighth in total) came in the form of 1969's "Monsieur Dupont," originally a German-language song. At the end of 1969 the single "Heaven Knows I'm Missing Him Now" was released, which would later become the inspiration for a hit by The Smiths some fifteen years later. Also around this time Shaw had her first go at producing an album. The result, Reviewing The Situation was very different to her previous albums, which had generally consisted of pop covers mixed with a few Chris Andrews songs. Reviewing The Situation contained covers of songs by more alternative artists like Bob Dylan, The Rolling Stones and also made Shaw the first known artist to cover a Led Zeppelin song. Eve Taylor was not happy with the album, and Pye did very little to promote it. In truth Shaw felt that the whole 'pop' scene had become too much of a career and marketing affair. By this time she was more interested in alternative artists (hence her covering their songs for this album) but her management was determined for her to carry on down the pop line - so the contrast between her own production of this album and the current single at the time (the aforementioned "Heaven Knows I'm Missing Him Now") was very striking!
In the early 70s Shaw begun writing songs and continued to release singles by various writers as well as several cover versions including Lynn Anderson's "Rose Garden" written by Joe South and "Father And Son" by Cat Stevens, which was to be her last Pye single in 1972. Sadly record sales had dried up more or less completely since "Monsieur Dupont" and after her final Pye release she semi-retired from public life and begun working on other ventures, including co-writing a full-length rock musical, songwriting, acting in stage productions (she played Ophelia in Hamlet and Joan of Arc in Saint Joan) and writing and painting children's books. In 1977 she released two singles on the CBS label, and the following year began a lifelong commitment to Buddhism. Since then she has taught and introduced hundreds of people to the faith.
Having divorced Jeff Banks some years previously, Shaw married Nik Powell in 1982. Powell was co-founder of the Virgin Group and chairman of the European Film Academy. He introduced her to The B.E.F. (British Electric Foundation) and in 1982 she recorded a version of "Anyone Who Had A Heart" for their Music of Quality And Distinction album, released on the Virgin label. The Bacharach/David song had been recorded in the 60s by several female singers including Dionne Warwick, Cilla Black, Dusty Springfield and Petula Clark, but Shaw felt it was the kind of song that should be recorded by a more mature, experienced woman and was particularly proud of her version. As a result of its popularity, Shaw's version of "Anyone Who Had A Heart" was released as a single and there was talk of releasing an album on the Virgin label. Though this never happened due to Shaw falling pregnant with her daughter Amie, it brought her slightly back into the public eye and she discovered that many people were in fact still big fans of hers including Pretenders lead singer Chrissie Hynde who at the end of the year invited Shaw to perform on stage with her band. After singing a rendition of Shaw's 1964 hit "Girl Don't Come" together at a Pretenders gig, the two women began a long-term friendship.
The following year Shaw wrote and recorded an album called Choose Life (her first since 1969's Reviewing the Situation), and issued 1,000 copies to publicise the World Peace Exposition in London in March 1983. However, the LP was in demand by fans and was released on the Palace label in May. The single "Wish I Was," taken from this album, was also issued. Shaw however was still officially in retirement so nothing was really done to promote the new releases. However, in August of 1983 a new phase in her career begun after she received a letter signed "Two incurable Sandie Shaw fans" telling her that "The Sandie Shaw legend cannot be over yet - there is more to be done." The letter was in fact from lead singer Morrissey and lead guitarist Johnny Marr of The Smiths.
Shaw's husband was a friend of Geoff Travis of Rough Trade Records, the label to which The Smiths were signed and due to this several more letters were passed onto Shaw. She eventually agreed to meet Morrissey and ended up recording some of their songs herself. In April 1984 her version of "Hand In Glove" (originally their first single) was released on Rough Trade. The single sold well (20,000 copies in its first three days!) and peaked just inside the UK Top 30. It was accompanied by a now-legendary performance on Top Of The Pops involving Shaw lying on the floor kicking her feet in the air, backed by The Smiths (apart from Morrissey who was dancing away in the wings) all in bare feet! She later commented "I don't intend to age gracefully. I intend to do it quite disgracefully with a lot of kicking my legs in the air!" An album on the Rough Trade label was discussed, but again this was put on hold when Shaw discovered she was pregnant with her son Jack. The second phase of Shaw's recording career continued with a new version of her first hit "(There's) Always Something There To Remind Me" for the film Letter To Brezhnev and after a change in management in 1986, two singles on the Polydor label. Both were cover versions of songs by Lloyd Cole ("Are You Ready To Be Heartbroken") and Patti Smith ("Frederick"). The B-sides of these singles were songs written by Shaw about Morrissey and Johnny Marr. 1986 also saw her embark on her first university tour for almost twenty years. Again an album was discussed, but Polydor did not feel that the singles had performed well enough for this venture to take off.
Shaw finally released her album on the Rough Trade label in 1988. Hello Angel (the name of which was inspired by a postcard from Morrissey) is considered by many fans to be the first "true" Sandie Shaw album. She wrote a good deal of the album herself, and was aided by writers and producers such as Stephen Street (who had produced a lot of material for The Smiths), Kevin Armstrong, Jim Reid and William Reid from Jesus and Mary Chain as well as Chris Andrews who had written most of her 60s hits. The album also featured a cover of "A Girl Called Johnny" by The Waterboys. Lyrically the album brought new depths and among Shaw's own compositions included was "Comrade In Arms," a song about a personal friend who had died of AIDS. All of the people involved with the album were personal friends or supporters of hers, and was one of the most acclaimed albums of the year. It also spawned the singles "Please Help The Cause Against Loneliness" (writers Morrissey/ Street) and "Nothing Less Than Brilliant," (Shaw/ Andrews) currently the last original Sandie Shaw single to date. Hello Angel also featured a brand new mix of Shaw's first Rough Trade single, "Hand In Glove." This era also Shaw embark on two more successful university tours, as well as appearances at Gay Pride and Peace festivals.
The 1990s saw the release of many compilations of Shaw's material on various different minor labels, as well as re-issues of some of her original albums. The RPM label released some of the original albums with bonus material and are to date the only label to issue the Choose Life album on the CD format.
Shaw's autobiography The World At My Feet was published in 1991, and the following year she began studying at Oxford and London University and qualified as a psychotherapist in 1994. During that time she had also recorded new versions of some of her classic 60s songs for the album Nothing Less Than Brilliant released in 1994. The album consisted of these new recordings, plus some of the original recordings from the 60s and also a selection of Shaw's 80s hits. Issued on the Virgin label, Nothing Less Than Brilliant made a brief appearance on the UK chart, as did a re-issue of the single of the same name.
Concentrating on her newfound career as a psychotherapist, Shaw opened the arts clinic in 1997 to provide psychological healthcare and creative development to those in the entertainment and media industries. The following year she was invited to join the Royal Society Of Musicians as an Honourary Professor of Music.
The new millennium saw Shaw not only set up her own official website, but also embark on a legal battle to establish ownership of her entire recording catalogue. She won this in 2002 and begun working with contemporary acts and producers re-working much of her 60s and 80s material.
In 2003 Shaw licenced her recording catalogue worldwide to EMI and continued to develop her arts clinic, also starting executive coaching and mentoring. Meanwhile EMI released compilations of her French recordings,a language that she most loved and the following year released similar compilations in Spanish and German. New remastered versions of Reviewing The Situation and Hello Angel were also issued with bonus tracks and towards the end of the year a 4-CD box set entitled Nothing Comes Easy was released, containing ALL the 'A' and 'B' sides of every UK single plus rare and unreleased tracks. All songs were digitally remastered, and some were heard in stereo for the first time. The set was accompanied by a booklet with a track-by-track commentary from Shaw herself.
EMI continued to release Shaw's material and in 2005 issued The Very Best Of Sandie Shaw - the first ever compilation to feature the original versions (digitally remastered) of all of her biggest hits from "(There's) Always Something There To Remind Me" to "Nothing Less Than Brilliant" on one CD. All of Shaw's original studio albums (with the exception of Choose Life) have since been released in digitally remastered format on CD with bonus tracks.
Source
Top Tracks 1
Puppet On A String 2
(There's) Always Something There To Remind Me 3
Girl Don't Come 4
Long Live Love 5
Hand In Glove 6
Monsieur Dupont 7
Message Understood 8
Tomorrow 9
Hand In Glove - Single Version 10
There's Always Something There To Remind Me
Top Albums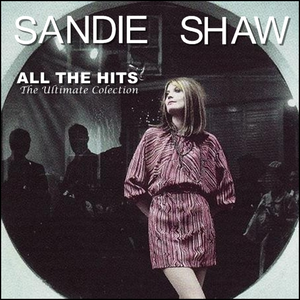 All The Hits: The Ultimate Collection
tracks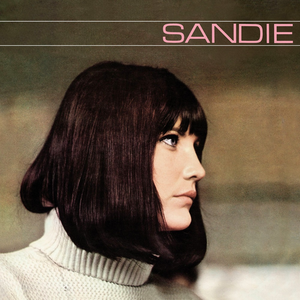 Sandie (Deluxe Edition)
tracks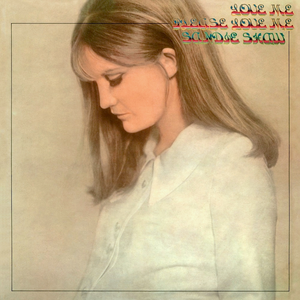 Love Me, Please Love Me (Deluxe Edition)
tracks