| | |
| --- | --- |
| Genre | funk, soul, Disco, rnb, rhythm and blues |
The singing duo of Yarbrough & Peoples burst on to the music scene with the million-selling single "Don't Stop the Music," a sinewy slab of synth-based R&B/funk that was ahead of its time and had a far-reaching influence in the years following. The sizzling track held down the number one R&B spot for five weeks and hit number 19 pop on Billboard's charts in the spring of 1981. Calvin Yarbrough and Alisa Peoples first met when they were small children, growing up in Dallas, TX; he was six-years-old and she was four. They were both taking lessons from the same music teacher and attended the same neighborhood church, where both sang solos in the church choir. After their college years, Peoples worked a regular job while Yarbrough played keyboards and sang in a band called Grand Theft. Tulsa, OK, musicians Robert, Ronnie, and Charlie Wilson were in the audience for one of the band's shows and offered the keyboardist/singer a background vocals job on the Leon Russell tour that they were a part of. Once the tour was over, Yarbrough returned to Dallas, playing local gigs with Grand Theft. Around 1977, Peoples sang a song with the band during one of their club dates. Everyone there knew it was the beginning of musical magic. The Wilson brothers, then known as the Gap Band, were having hit after hit ("Shake," number four R&B, spring 1979, "Steppin' (Out)," number ten R&B, late 1979, "I Don't Believe You Want to Get up and Dance (Oops, Up Side Your Head)," number four R&B, early 1980). When the group came to Dallas to perform, Yarbrough had them listen to an audio tape he and Peoples had recorded. Impressed, Charlie Wilson enthusiastically woke up their manager/producer Lonnie Simmons in his hotel room. Wilson, followed by the singing duo, entered the room and stayed while Simmons listened to the tape. Simmons was taken by the couple's humble, genteel manner and good attitudes. Exchanging phone numbers, he bid them all a good night. One day while in the lobby of his Los Angeles-based label Total Experience Records, Simmons was surprised to see Yarbrough & Peoples. He suggested that the duo make a record demo and teamed them with staff producer Jonah Ellis. They recorded seven songs, the last of which was "When the Music Stops." Ellis felt the song was a filler; if they had enough studio time left, they would record it on the demo, if not it was no big deal. Yarbrough liked the song, so Ellis recorded a track with both a drum machine and drummer Jonathan Moffett. Retitled "Don't Stop the Music" and co-written by Peoples (producers Jonah Ellis and Lonnie Simmons, issued on Mercury), the song inherited the number one R&B spot from the Gap Band's "Burn Rubber (Why You Wanna Hurt Me)" during February 1981. Their debut album The Two of Us went gold, peaking at number 16 on Billboard's album charts.
The follow-up, The Third Degree, peaked at number 74 R&B, summer 1981. The next LP, Heartbeats, was issued on Total Experience as part of a distribution deal producer Simmons had with Polygram in spring 1982. Two singles were released with strong "Don't Stop the Music" leanings: "Heartbeats" (number ten R&B, late 1982) and "Feels So Good" (number 20 R&B, spring 1983). Their next album, Be a Winner, produced by Yarbrough, Ellis, and Oliver Scott, and released spring 1984, yielded another number one R&B single. Mixed by Nick Martinelli and David Todd (who co-mixed Evelyn Champagne King's "Shame" with Al Garrison), "Don't Waste Your Time" clocked in at number one R&B, spring 1984. The LP's title track climbed to number 20 R&B in summer 1984. Guilty was the name of Yarbrough & Peoples' best album, issued in late 1985. The title track "Guilty" — not to be confused with the Alexander O'Neal hit — went to number two R&B around the time of the LP's release. The track was written and produced by Jimmy Hamilton and Maurice Hayes of the band Prime Time, who had a hit on Total Experience with "I Owe It to Myself," number 21 R&B, fall 1984. The Hamilton/Hayes follow-up, the percolating "I Wouldn't Lie" went to number six R&B in spring 1986. The gentle ballad "Wrapped Around Your Finger" peaked at number 46 R&B, summer 1986. Although they're known for their up-tempo hits, "Guilty" proved that Yarbrough & Peoples could handle ballads. Listen to the airy, ethereal ballad "I'll Give Anything to Have You Back." Another standout track is the Oliver Scott-produced "Anytime," with its rumbling, tumbling, comin'-to-get-ya funk groove. The duo worked with the other acts signed to Total Experience including the Gap Band and Penny Ford. On the singer's Pennye LP, the singing duo co-wrote and produced the heart-tugging ballad "Never Let Go." Ford was featured on the Gap Band's "I Found My Baby," number eight R&B, spring 1985 (available on Smooth Grooves: Vol. 1-New Jack Ballads, Rhino, 1998), and was the lead vocalist on Snap's 1990 multi-platinum worldwide hit "The Power" and its gold follow-up "Ooops Up." Yarbrough & Peoples sang "Christmas Dreams" on the 1984 multi-artist LP A Total Experience Christmas on Total Experience/RCA. Sometime during the '80s, Yarbrough & Peoples became a married couple. Total Experience folded in the late '80s and the couple returned to Texas. PGD/Polygram Pop/Jazz issued Best of Yarbrough & Peoples (which includes the 12" version of "Heartbeats") in May 1997, and "Don't Stop the Music" is on the label's compilation Dance Funk, released November 1997.
Source
Top Tracks
1
Don't Stop The Music
2
Heartbeats
3
Don't Waste Your Time
4
Guilty
5
Don't Stop The Music - Rework
6
I Wouldn't Lie
7
Don't Stop The Music - Long Version
8
Don't Stop The Music (Long Version)
9
Wrapped Around Your Finger
10
Come To Me
Top Albums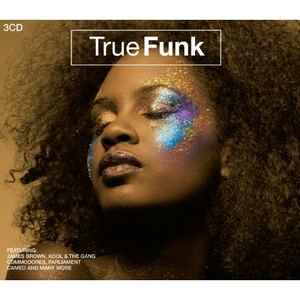 True Funk [3 CD Set]
tracks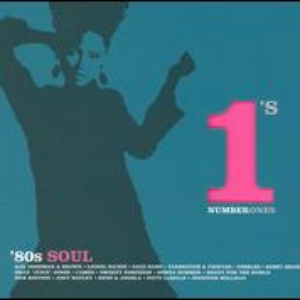 80's Soul Number 1's
tracks